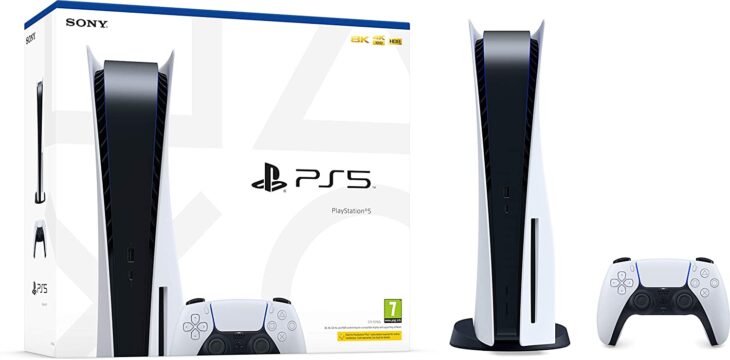 GAME, a UK retailer, has announced that it will have more PS5 consoles to offer consumers on its online store today. However, the company hasn't confirmed what time the new stock will be added to the site and made available.
In a post on Twitter, the retailer explained that the stock would be going live this morning. As has previously been the case, there will be a huge amount of traffic and consumers looking to buy a PS5. As a result, a queue operating system will be in place to prevent scalpers from picking up too many consoles for resale purposes.
Multiple orders will be canceled within 24 hours, so it's in a consumer's best interest to only order one console. The retailer added that consumers can also contact local stores to check on the status of any stock.
The PS5 has been in and out of stock with retailers ever since it launched. There's simply not enough stock to cope with the demand for the device, and countless scalpers haven't helped the situation by purchasing multiple consoles and selling them for a markup on resale sites.
However, retailers quickly got their acts together and implemented queue systems and rules to work against scalpers. While they're not completely secure, they do go some way to stopping scalpers from picking up the bulk of the stock.
PS5 consoles always sell out quickly. This is why GAME has put out a call to consumers a day in advance to let them know that the consoles will be available well in advance. Sony was criticized at launch because it gave the wrong dates and times for PS5 pre-orders, but now GAME is trying to work with consumers to provide a fair spread of machines.
The crux of the PS5 shortage is caused by the lack of semiconductors in the market. The pandemic slowed production, and that has hit every electronics manufacturer quite hard, though it's console manufacturers that seem to be suffering the most. Today's influx of stock is sure to sell out within the hour, and time will tell if the consoles make their way to legitimate customers or not.