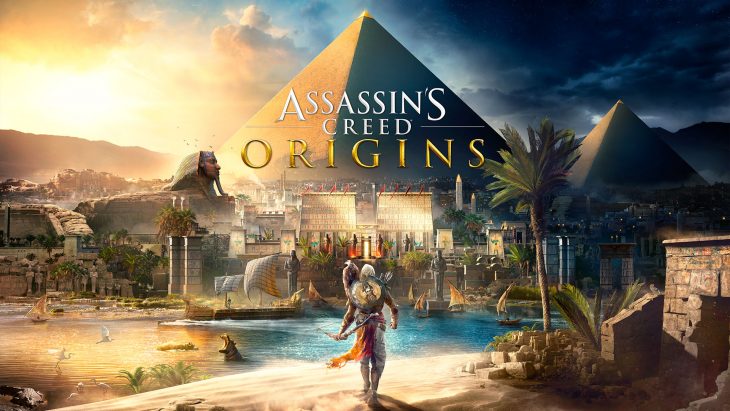 Ubisoft have revealed their figures for the third quarter, showing some very promising numbers. Sales have increased to €725 million, a rise of 36.8 percent, which beat their original target of €630 million and their revised target of €700 million.
Ubisoft has seen gains in digital revenue to €670.3 million, a rise of 75 percent. Digital revenue currently represents 56.3 percent of the company's total sales, which is up on last year at which time digital sales accounted for 47.2 percent of total sales.
Co-founder and CEO of Ubisoft, Yves Guillemot, said that the sales of Assassin's Creed Origins are on track to beat the previous title by almost double in terms of units sold. The last Assassin's Creed title before Origins, at least in terms of a full triple A release, was Assassin's Creed Syndicate. Guillemot added that time spent in the game by players is also expected to double that of Syndicate.
Guillemot said that Ubisoft's third quarter figures have shown the company two key areas in which they've exceeded. The first is the live operations for Ubisoft games that continue to provide players with new content and reasons to revisit the same titles again and again. The second is the recurring profile the company has developed with serie such as Assassin's Creed, Ghost Recon, and Far Cry. He cites the additional time they have implemented in developing their games, such as Assassin's Creed Origins, as the reason for the grand return of the Assassin's Creed series, and hopes it will only benefit Ubisoft's other properties.
In his statement Guillemot claimed that Far Cry 5 will be the best-selling game worldwide in the first eight months of the year. He believes that the company's fourth quarter will be down however, because Ubisoft only have one major release during that time period, Far Cry 5, and even that will be coming towards the end of it.
Guillemot ended his statement by saying that thanks to the company's strategy of combining long-term investment in their talented teams with collaborations with other studios using the multi-studio model has paid off. He believes this leaves Ubisoft poised to reach their fiscal targets for 2017-18 and 2018-19.