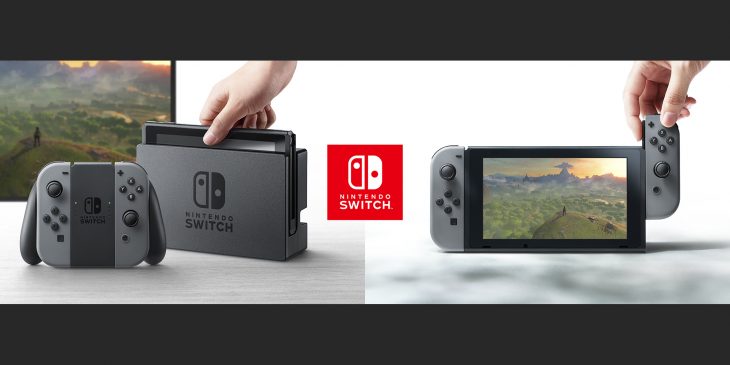 This week retailer Gamestop confirmed that the demand for the Nintendo Switch console is extremely high, and consumers are pre-ordering consoles at a phenomenal rate. Senior Director of Merchandising Eric Bright has mentioned that the demand for the console was tremendous.
The initial allocation of pre-orders taken by Gamestop, most were made by PowerUp Reward customers. The retailer can see from their sales data that people are actively looking for this console, and they believe they have a long way to go before they satisfy the demand. Eric Bright adds that there is no slowdown for console pre-orders as the launch date approaches, and he doesn't think there will be one for some time after launch either.
Recently Nintendo Today reported that another retailer, Walmart, had completely sold out of Nintendo Switch pre-orders. Earlier this month, Nintendo's President, Tatsumi Kimishima, in his Nikkei interview mentioned that he hopes the Switch will sell as many units as the Wii. Nintendo have even had to increase production to make more consoles available after those which have been pre-ordered. Even in Japan 80 percent of the allocated consoles have been pre-ordered.
Currently there are a small number of Nintendo Switch bundles available. The basic bundle includes the Switch console, pro controller adaptor, Switch joy cons and game pad. This basic bundle can come in either black or with neon blue and red Switch joy cons. There are two bundles available with games, one of which is 1 2 Switch, with the second being The Legend of Zelda: Breath of the Wild.
This is welcome news in light of the face that the Nintendo Switch won't have an eShop live at launch. Given the admittedly weak lineup of launch titles many consumers will look to the online eShop for new titles such as The Binding of Isaac Afterbirth+ and Human Resource Machine. However, with a major game like The Legend of Zelda: Breath of the Wild available on day one, and smaller party games such as 1 2 Switch, there should be enough to keep players interested until more titles come out later in the year.
Nintendo Switch is releasing next week, on March 3, 2017. The console will have two editions, Gray and Neon Blue and Neon Red/Neon Blue.