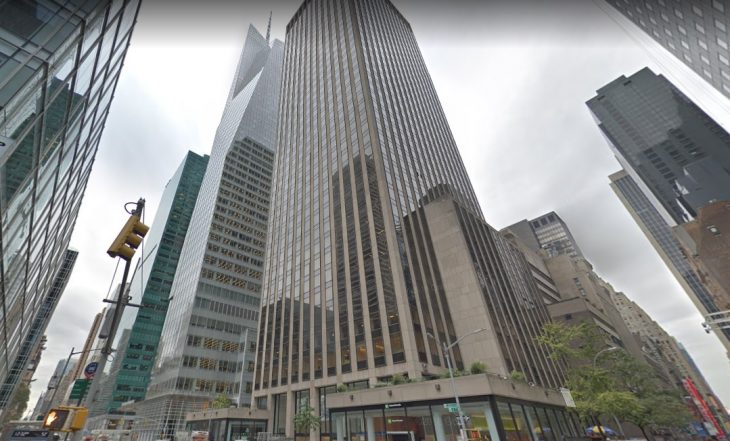 Take-Two Interactive has reported its Q3 financials. The data shows that Grand Theft Auto Online had its best holiday quarter ever, six years after the original launch of Grand Theft Auto 5.
This has been attributed to the latest expansion for the game, the Diamond Casino and Resort. The game exceeded Take-Two Interactive's expectations, and set a brand new record for recurrent consumer spending. In addition to this incredible news for the company, they added that Grand Theft Auto 5 has now passed 120 million units sold.
Red Dead Redemption 2, another game from Rockstar Games, was also a prominent contributor to Take-Two Interactive's comfortable holiday quarter. The company announced that the game has now sold over 29 million units worldwide.
Take-Two Interactive added that The Outer Worlds has also exceeded their expectations with over 2 million units sold so far. The game appeared on the Xbox Game Pass on the day it launched, which is an unprecedented move for the company. Speaking about this, CEO Strauss Zelnick explained it was a different path, but that they're gratified with the results. While they see subscription models as more appropriate for games in their back catalog, this has shown them that it's worth mixing things up on a case-by-case basis.
Borderlands 3 and NBA 2K20 are reported to have sold around 8 million units each. Meanwhile on mobile, NBA 2K Online has reached 48 million registered users, and WWE SuperCard has hit 20 million downloads.
While it's selling well, Take-Two Interactive has reported that the growth in recurrent consumer spending isn't what they'd like to see from NBA 2K20. Certain unspecified game modes apparently do better than others, but as a result of the game's performance, the company's targets for lifetime net bookings are no longer expected to set a franchise record. They added that the issues in this game will be addressed in future releases in the franchise.
While Zelnick wouldn't elaborate on what aspect of NBA 2K20 was underperforming, it's likely that it has something to do with the decision to focus more on gambling and casino-style elements in MyTeam. Some critics felt uneasy about these elements, but overall it offers more currency to players in an effort to make it feel like less of a grind.
Take-Two Interactive released three games on Google's streaming platform last year, Stadia. Borderlands 3, NBA 2K20, and Red Dead Redemption 2 haven't performed well so far, but the company believes in streaming as a distribution platform that the industry needs. While Stadia is one place that they've used so far, they're open to others in the future.
Net bookings were reported at $888.2 million for Q3, which is down year-on-year from $1.569 billion. However, this comparison was always bound to be harsh due to the launch of Red Dead Redemption 2 in the same period the year before.
Net bookings from recurrent consumer spending were reported to have risen by 6 percent year-on-year, making up 41 percent of all net bookings. Digital net bookings hit $690.06 million, which is slightly down year-on-year from $703.8 million, making up 78 percent of all net bookings. Net revenue for the quarter was $930 million, and operations income was at $177 million.
Take-Two Interactive expects more updates for games like Borderlands 3, Red Dead Online, and Grand Theft Auto Online throughout 2020. As well as the now delayed launch of The Outer Worlds for Nintendo Switch, the company also expects further Private Division games to release, including Kerbal Space Program 2, and Disintegration. The company's mobile business, Social Point, is also said to be working on ten new games, each at a different stage in development.
Net bookings for Q4 for Take-Two Interactive are expected to range between $540 million and $590 million. Recurrent consumer spending is expected to increase by 10 percent, and digital net bookings by over 20 percent. The company's forecast also expects 66 percent of all current-console releases to be digital, an increase from previous expectations of 57 percent.
The company is increasing their expectations for full-year low-end projections, but leaving expectations for high-end projections for games such as Grand Theft Auto Online, Grand Theft Auto 5, and The Outer Worlds as they are. Net bookings are now predicted to range between $2.8 billion, previously $2.75 billion, and $2.85 billion.
On the subject of Dan Houser's departure from Rockstar Games, Zelnick was keen to point out that between the studio and Take-Two Interactive they had released their most commercially successful online game DLC ever. This was achieved well into Dan Houser's year-long leave prior to his departure, which was announced this week. "Rockstar Games individually, and Take-Two as a whole, are a team sport," he said. "The team leader at Rockstar Games is Sam Houser, who founded the label, and we believe in the entire team, led by Sam. We feel really great about it, even as we wish Dan well on the next chapter in his career."
While the financial report brought no word of a new Grand Theft Auto game, it's likely that one is certainly on the cards for next-generation consoles. Take-Two Interactive and Rockstar Games will need to consider how to convert current Grand Theft Auto Online players across to whatever the new Grand Theft Auto 6 equivalent will be. It's possible that the online game will simply be released as a standalone game for both PlayStation 5 and the Xbox Series X. If it does, it's sure to perform just as well, if not better, than it has in the last six years.