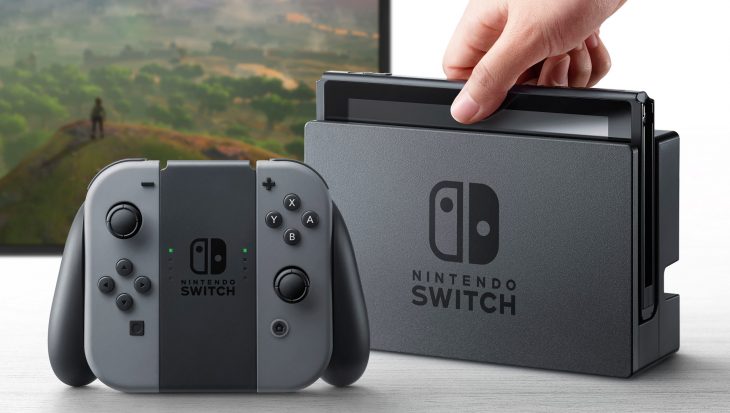 Research firm SuperData this week estimated that the Nintendo Switch has so far sold 1.5 million units worldwide. This number has been calculated by adding together the estimated sales for Japan, 360,000, the US, 500,000, and data around Europe including 80,000 units in the UK, and 110,000 in France.
Nintendo said that they aimed to sell 2 million Nintendo Switch consoles by the end of the month, and with this estimated figure it looks like they're on track to hit that target. SuperData have said that The Legend of Zelda: Breath of the Wild has been a big part of these sales figures, with an estimated 89 percent of Switch owners also buying the game. This equates to nearly 1.35 million sales of the game on Switch alone, many of which will have been purchased with the console.
There has been no comment on the sales figures as of yet from Nintendo, though they have stated that the Switch set a new sales record for the US and across Europe.
Now the challenge for Nintendo will be maintaining the success of the Switch by supporting it and bringing out more great games like the new Zelda. Already we've heard plans from Nintendo to launch Mario Kart 8 Deluxe Edition at the end of the month, which should provide a welcome break from Zelda for many, as well as Super Mario Odyssey later on this year. The roadmap even spans into next year with the release of Splatoon already planned.
However, Nintendo has had to acknowledge an issue with the left Joy Con Controller, resulting in it not connecting to the console when there are objects between them or the console is in a room with many other devices using wireless signals. Another suspected issue is the durability of the Joy Cons, with many expressing concern over how easily they're degraded by use over a few weeks.
The price of The Switch is comparable with the competitors and seems to be acceptable by most potential buyers. As time goes on it could sell as well as the Nintendo Wii if issues are resolved quickly, and great games supplied to those who have invested in this new console.