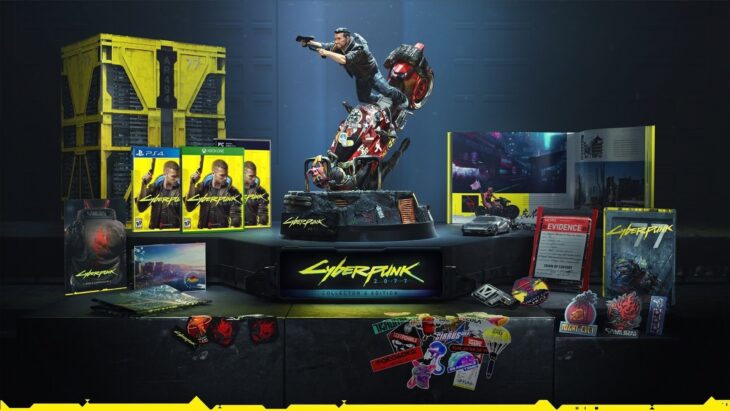 Cyberpunk 2077 December 10, 2020 street date has been broken, as Collector's Editions of the game have already made their way to consumers.
So far two consumers have announced on Reddit that they have received their Collector's Edition of Cyberpunk 2077. Both were pre-ordered with retailer Best Buy. The packaging on each also states that they should not be delivered before December 10, 2020.
Over on Twitter, multiple other users have reported the same thing. So far no footage or screenshots have been shared of the actual game, but it's only a matter of time before they are.
Earlier this week, developer CD Projekt Red warned fans that they could get their copies early if retailers broke the street date. They also advised that they would seek to take down all content from the game that was posted prior to that date.
Adam Kiciński, President of CD Projekt, spoke about some recently leaked footage this week. It showed an unpatched version of the game running on PS4. He explained that thankfully it didn't contain too many spoilers, and wasn't harmful.
To combat the gameplay leak, CD Projekt Red released their own gameplay video later the same day. It showed off fixes that are on the way, as well as the first PS5 footage of Cyberpunk 2077.
Cyberpunk 2077 has been delayed multiple times in 2020 alone. It was originally due to launch in April, then September, and now it has been pushed all the way until next week. The game is tantalizingly close, and there seems like no signs of it being delayed any further.
There were a number of reasons cited for each delay. Some were said to be caused by working from home during the pandemic, others because of PS4 and Xbox One versions of the game. Regardless, it looks like the game will now soon be in our hands.
The developer has made the decision not to announce any DLC until after Cyberpunk 2077 launches. This seems wise, and should give fans something to look forward to. All that's known is that the game will have at least as much DLC as The Witcher 3: Wild Hunt did.