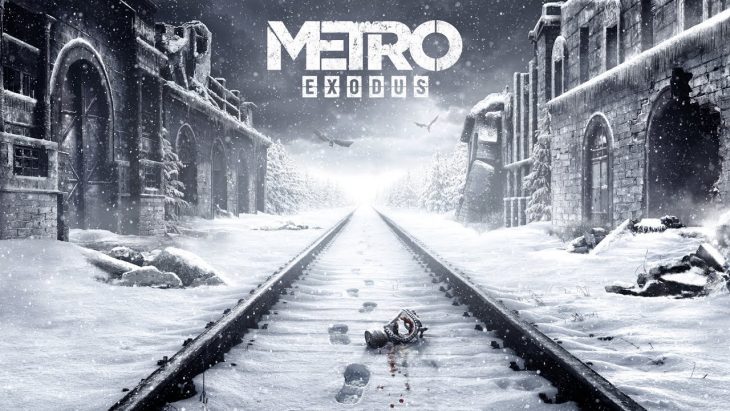 Deep Silver, the publishers of PC, PS4 and Xbox One shooter Metro Exodus, have announced that they have "deactivated" stolen product keys.
The keys, which have been in use on Steam, were apparently manufactured before Deep Silver controversially announced that Metro Exodus would only be available on the Epic Games Store.
The exclusivity deal with Epic Games was only revealed a month before the game's launch and was criticised by significant players in the industry as a decision taken against the interests of consumers. While Valve, owners of the Steam platform, could be expected to find fault with a move that freezes out their platform, the fact that similar complaints were made by THQ Nordic, the parent company of Deep Silver, highlights the discomfort many in the industry felt at the decision.
Signing an exclusivity deal such a short time before the game's release now appears to have caused problems for Deep Silver. In a post on the Steam forum the company revealed that Steam keys "have been obtained illegally from the factory where physical key printing had taken place prior to the announcement of exclusivity with Epic Games."
Due to the "criminal nature" of the keys, Deep Silver continued, they have been deactivated on Steam. Metro Exodus software will, as a result, be removed from the Steam libraries of players using the deactivated codes.
Deep Silver reiterated that the only legitimate key sellers for Metro Exodus were Humblebundle and the Razer store. They strongly encouraged anyone with an unlicensed key to get in touch with the retailer they purchased it from to obtain a refund.
While embarrassing for the company – and no doubt infuriating for gamers who purchased a deactivated download code in good faith – the issues with the stolen codes are unlikely to detract too much from the successful launch of Metro Exodus.
According to figures released by Epic, Metro Exodus has sold twice as many copies on launch as previous entries in the series. The game will be exclusive with Epic until February 14th 2020. Thereafter it may finally – legitimately – appear on Steam.