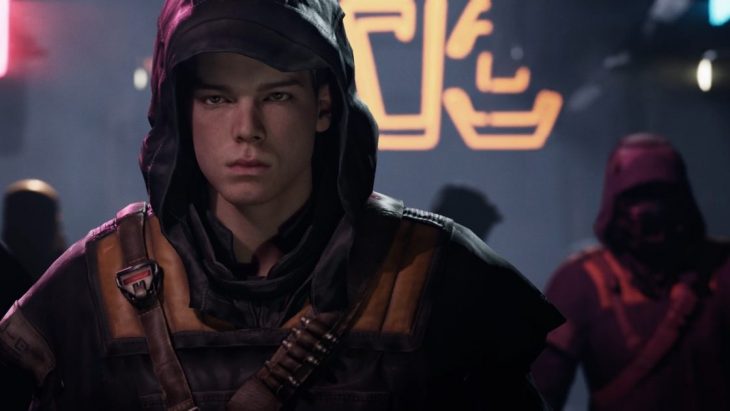 Respawn Entertainment will be showing off the first gameplay for Star Wars Jedi: Fallen Order next month. This news comes from Respawn Entertainment's CEO Vince Zampella, and will be shown during EA's upcoming EA Play event.
In celebration of Star Wars day, May the 4th, Vince Zampella took to Twitter to tell fans that the studio would be showing gameplay and a new trailer for Star Wars Jedi: Fallen Order during EA Play. The trailer will detail a bit of what the game's story will entail, while the gameplay will give an accurate picture of what the final-product should look like.

EA Play is Electronic Art's pre-E3 event, and will take place on the 7th of June. E3 will no doubt see many more announcements from EA, but this gameplay reveal will definitely be one of the publisher's highlights for fans this year.
Star Wars Jedi: Fallen Order takes place after the events of Star Wars Episode 3: Revenge of the Sith. After Order 66 has been executed and most, but not all, of the Jedi killed, a few survive on the edges of society. It appears as though players will take on the role of one of these hunted Jedi, striving to stay out of the hands of the Empire whilst also advancing their own skills and training as a Jedi.
The game is a staunchly single-player experience, much to the relief of Star Wars fans. Gameplay will be a combination of exploration, puzzle-solving, and combat, though whether combat will be rooted deeply in Lightsaber duels has not been revealed.
Respawn Entertainment have described the game's combat as thoughtful, indicating that it requires a level of understanding to master. This sounds similar to the combat in From Software's titles, in which players who mash buttons fail at every corner, but those who pay attention to the combat and master each move prevail against the most stubborn enemies.
Star Wars Jedi: Fallen Order is the first single player Star Wars game for a number of years. Many fans of the franchise refer to the Star Wars Knights of the Old Republic games as the best single player Star Wars games, but this new title could give those a run for their money.