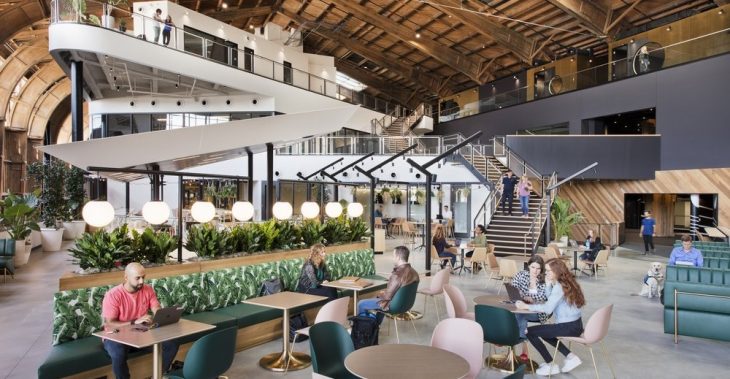 Stadia Games and Entertainment Stidio in Playa Vista. Picture source: Google
Stadia has announced another first-party studio that will help bolster the number of games on offer through Google's new streaming service.
The new studio is based in the Playa Vista district of Los Angeles, with Shannon Studstill, the former Head of Sony's Santa Monica Studio, taking the lead. Alongside the announcement of Stadia's new first-party studio, Sony also revealed that Yumi Yang will be taking on the role Studhill has departed at Santa Monica Studio.
Vice President for Stadia Games and Entertainment Jade Raymond explained that she has been a fan of the work that Studhill has been a part of for a long time. She admires how the studio took the God of War franchise, revitalized it, and made an award-winning game that felt fresh even after so many entries.
Raymond went on to describe how Studhill's creative leadership and skills in product development are two of the most admirable qualities they have. Raymond also sees Studhill as a visionary who will help steer this new studio in Playa Vista towards greatness.
It has been confirmed that Stadia's new studio will be used to create first-party games for the streaming service exclusively. They will be working on new IP with innovative interactions that players won't have seen before, as well as brand new mechanics that players won't be expecting.
Stadia launched their first internal studio in October last year, which have been working on first-party games for the service ever since. In December last year developer Typhoon Studios was acquired by Stadia, and now they have launched yet another first-party development studio.
Game streaming services have not had the best start to 2020. While Stadia is still making more of the games on the service free to pro subscribers, there's a distinct lack of new released being brought to it. Google has promised over 100 new games before the end of 2020, and so far very few of them have made the transition.
Nvidia's game streaming service, GeForce Now, has been having issues with developers over the past month since it launched out of beta. Many developers and publishers did not sign up to have their games distributed through the service, and have requested that they be removed as a result.
While game streaming still seems to be seeing growth, only the right sort of models that prioritize both player experience and value are operating without issue.