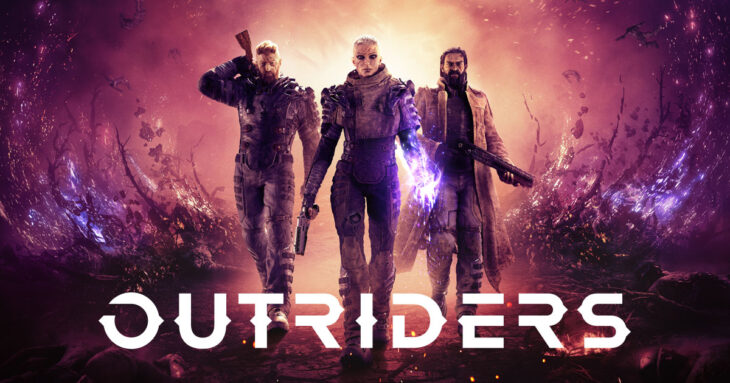 Developer and publisher Square Enix has issued high praise to the decision to launch Outriders on Xbox Game Pass on the day of release. This was an unprecedented move for such a prevalent Triple A game outside of Microsoft's pool of first-party developers, but it seems to have paid off.
Outriders, developed by People Can Fly, was released on all platforms on April 1, 2021. For Xbox users though, it was free to download early and play from launch day, included with the subscription cost for Xbox Game Pass.
The game was mentioned in Square Enix's yearly briefing as having gotten off to a good start. This is a great sign for any new MMO, since most launch with bugs and lose a huge number of players. However, the fact that it was so easy to access made the game way bigger than the company could have ever expected.
According to Yosuke Matsuda, Square Enix's President, the digital sales of Outriders have been far beyond what was expected. As a brand new IP, it's been twice as impressive really, because the game has to prove itself on multiple fronts. With an increase to sales comes more players, and that's the true lifeblood of any MMO, which is a great sign for the company.
Launching on Xbox Game Pass on day one helped to build a player base right away. Even people who wouldn't normally be interested in such a game will have tried it just because it's on offer to them at no additional charge. This will lead to increased sales later on as the game comes off of Xbox Game Pass but the player base wants to keep on playing.
In its first month on the market, Outriders hit 3.5 million players. This puts it on track to become the next major franchise for Square Enix, a game that can be built upon with expansions and updates as Final Fantasy 14 is each year.
The developer is already looking forward to expanding the Outriders world, and fans will be just as eager. More content means more reasons to play, and that's crucial when it comes to the MMO market. A game like this lives and dies on the content it receives.