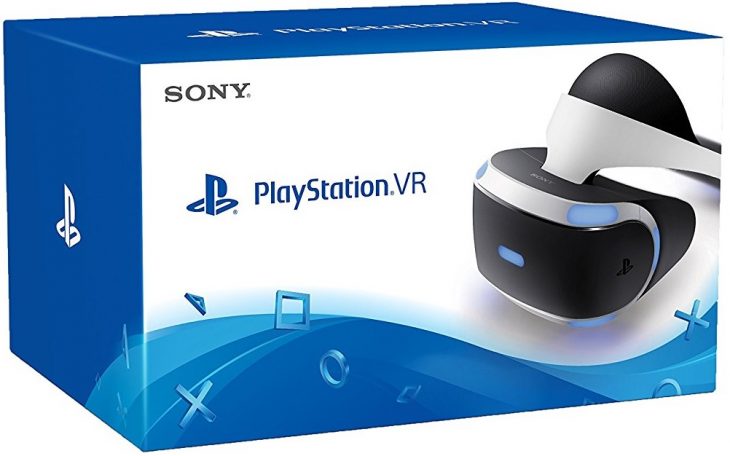 Sony have announced that the PlayStation VR headset, their first foray into the world of virtual reality, has now shipped 4.2 million units worldwide.
Sony revealed the information during their State of Play broadcast alongside details of 15 new games that will be coming to VR soon. Marvel's Iron Man VR was perhaps the most exciting new title for PSVR owners, though fans of No Man's Sky and Five Nights at Freddie's will have been delighted to hear that VR games set in those universes are also imminent.
The 4.2 million sales tally (up to March the 3rd 2019) is a significant achievement by Sony. The PSVR headset launched in October 2016, months after the Oculus Rift and HTC Vive became the first high-end VR headsets available to home users, and 4.2 million represents healthy penetration of the market.
VR hasn't yet gone fully mainstream – few could argue that a VR headset is essential to a home entertainment set-up or that the biggest new games are VR games – but Sony will feel they are making headway. Moreover, with 4.2 million existing users, they will feel they are in a strong position to capitalise if VR does reach a tipping point and become essential to home users.
The fact that the Oculus Rift S is due to launch soon and looks set to cost $399, a far more competitive market price than the original Oculus Rift price ($599 at launch), makes Sony's announcement all the more timely. Competition in the VR marketplace may be about to heat up.
Sony's director of social media, Sid Shuman, thanked fans on the official PlayStation blog for their support of PSVR and emphasised that "PS VR owners have a lot to get excited about."
The 15 new games revealed in the State of Play broadcast were surely on Shuman's mind when he referenced an exciting future. The I5 games in question are: Iron Man VR, Skyworld, Falcon Age, Ghost Giant, Table of Tales, Jupiter and Mars, Everybody's Golf VR, Blood and Truth, Trover Saves the Universe, Mini-Mech Mayhem, Vacation Simulator, Five Nights at Freddie's VR: Help Wanted, Golem, Luna, and No Man's Sky Beyond.