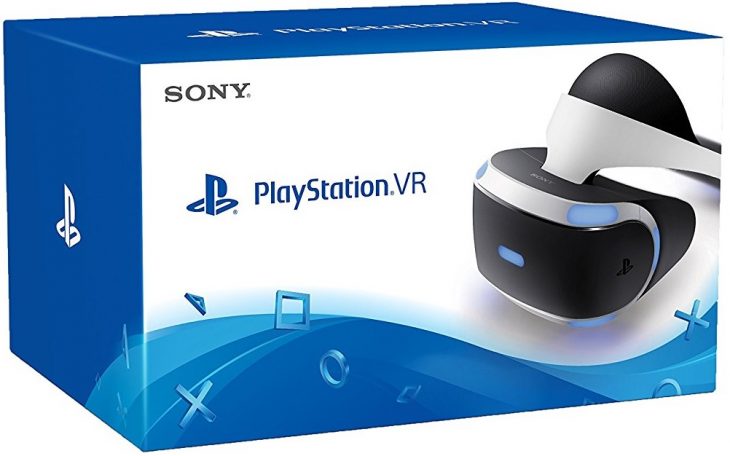 Sony announced that they are dropping the price of PlayStation VR as of the March 29, 2018. Starting today the price of the headset and starter pack bundles will be falling to the new lower rate, meaning anyone who has been holding off on buying one may now be able to invest.
Sony is dropping the price of PlayStation VR bundles in the US by $100, including the Doom VFR and Skyrim VR bundles. This will bring the price of the Doom VFR bundle down to $300 and the Skyrim VR bundle to $350. The Doom VFR bundle comes with a Playstation Camera, VR headset, and an updated VR demo disc, while the Skyrim VR bundle comes with all the same as well as two Playstation Move controllers.
In Europe the price of the PlayStation VR Starter Pack is dropping to £262.87, or 300 Euros. This Starter Pack includes the PlayStation VR headset, PlayStation Camera, and a digital copy of PlayStation VR Worlds.
It's important to note that this price drop will affect the base price of the PlayStation VR and Sony bundles only. All retail bundles are probably still subject to a drop in price but only as much as the base headset cost has fallen, since retailers will apply their own charges.
With April's PlayStation Plus lineup including TrackMania Turbo, which includes a VR mode, now is the perfect time for PlayStation 4 owners to invest in a PlayStation VR headset. Sony has also just announced PlayStation VR support is being added to Wipeout: Omega Collection in a free update soon, and the well-reviewed VR adventure Moss has also only recently released.
This price drop will firmly cement PlayStation VR as the cheapest VR headset on the market once again. With other headsets also getting a price drop over the last few months it was hard to make the choice between PlayStation VR and Oculus Rift. With Sony's price drop VR has never been more accessible to gamers who want to try it, and with so many people already owning a PlayStation 4 it's potentially even less expensive to get into VR now.