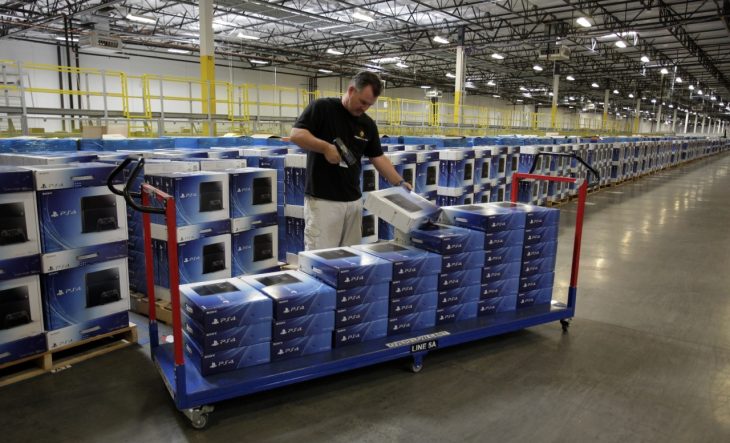 Sony has announced that they sold 5.9 million PlayStation 4 consoles worldwide between the end of November and the 31st of December last year, including numbers of both PlayStation 4 and PlayStation 4 Pro consoles. This has pushed the global total PlayStation 4 consoles sold to 73.6 million, but year-on-year the total sold for this period are slightly down compared to 2016.
In 2016 between the end of November and December 31st Sony sold 6.2 million PlayStation 4 units, but the figures for the same period in 2017 are still healthy and show only a small decrease in numbers. In June IHS predicted that PlayStation 4 sales would hit 69 million by the end of the year, a target which Sony has smashed even with a slower year.
During the same period Sony says that 55.9 million PlayStation 4 games were sold both physically and on digital platforms. Since the console launched in 2013, 645 million PlayStation 4 games have been sold in total.
PlayStation Plus subscribers rose to 31.5 million users over the holiday period according to John Kodera, President and CEO of Sony Interactive Entertainment. He said that this demonstrated spectacular growth, which is impressive considering that the free games for subscribers in that month weren't spectacular.
Kodera also said that the PlayStation Store recorded the largest ever monthly sales of games, DLC, and other media during December 2017. He said that he was honored to be able to announce such phenomenal sales and figures for the holiday period and thanks fans for their continued support.
John Kodera ended his statement by promising much more in the future and giving a heartfelt thanks to all those who work with them and support them in reaching these milestones. He promised more innovative experiences in the future for Sony fans as well as bigger and better games for players across all of their platforms.
Already this year Sony have announced that they'll be adding 130 more games to the PlayStation VR games library in 2018, bringing the total games on the hardware to 280, almost double what is now available.