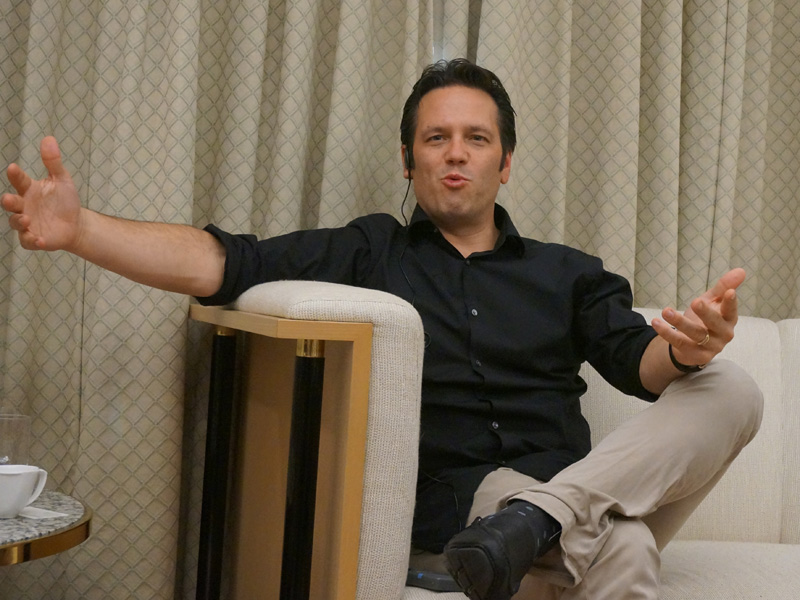 Xbox's boss, Phil Spencer, has responded to the news that the beloved Microsoft-owned developer Lionhead Studios was shut down in the last few days.
In the wake of Lionhead being dissolved, and its current project Fable Legends being cancelled, Phil Spencer has spoken up on Twitter, saying that he is 'not so sure he is loved right now.'
A much-loved, well-respected and talented studio, Lionhead was behind the likes of Fable and Black & White, both the creations of ex-Lionhead executive Peter Molyneux. Despite the talents of the studio, Microsoft decided to close down the subsidiary.
In response to a fan's question, Phil Spencer said that he simply could not go into the specifics as to why the firm was closed. He apologised for the fact that he couldn't specify the reasons, but he ensured the fan that Xbox is still totally committed to their first party developers, which include Halo developer 343 Industries and Gears of War 4 creator The Coalition.
Spencer continued to speak about Xbox's first party games on Twitter. Although Lionhead, Press Play Studios and five other smaller firms were closed in the recent reshuffle, with only five developers left, Spencer insisted that Xbox plans to continue to develop and build new first party franchises. He stated that he is proud of the first party content already released on Xbox One.
Even with the decision to close one of the most recognisable names in the Xbox landscape, Spencer confirmed that his passion for gaming is strong. He did, however, acknowledge that he will likely draw some criticism for the closure.
Lionhead's now-cancelled Fable Legends—set to be a free to play online game—was previously in beta stage before the news of Lionhead's dissolution. The beta will continue to be playable for current beta users until April, however.
No official word has come from Lionhead, or its founder Peter Molyneux, on the topic.