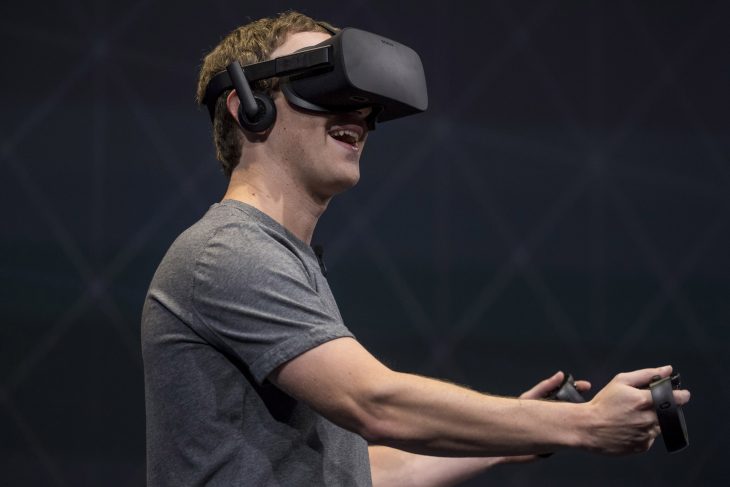 Facebook has made the move to officially rename its Oculus VR studio to Facebook Reality Labs. This is the studio that is responsible for working on AR/VR experiences, as well as the Oculus headsets. The move seems to be one that will see the studio become even more of an internal part of Facebook itself.
The news was revealed in a recent blog post from Facebook. They explained that the studio rename is part of a bigger change that encompasses all of the work being done at the company to build the next computing platform that they believe will help users feel more engaged with each other, even when they're apart.
The post goes on to really hammer home the fact that this is not a simple rebrand. It's designed to be a rename that will cover all of Oculus, not just the research division. They say that this is also a necessary component for furthering their work into AR and VR technologies.
The blog post also covered the rebrand for the annual Oculus Connect event. This is where the studio usually shows off their advancements and upcoming releases for software and hardware. The event will now be called Facebook Connect.
The first Facebook Connect will take place on September 16, and will be free for all who wish to attend. Facebook says that the event will share more information on their vision for Facebook Reality Labs, as well as the updates that they have been developing for AR and VR technologies.
This news comes off the back of Facebook revealing that they would now require all Oculus device users to log in with a Facebook account. They have stated that all current Oculus users have two years to merge their accounts, after which they will be shut out if they have not done so. Oculus founder Palmer Luckey promised that this sort of situation would never occur at the time that Facebook purchased the company.
Facebook is currently working very hard to unify their brand across all their subsidiaries. They announced that they were doing this last year, and now it seems as though the world is destined to see the name 'Facebook' as often as they see the name 'Amazon'.