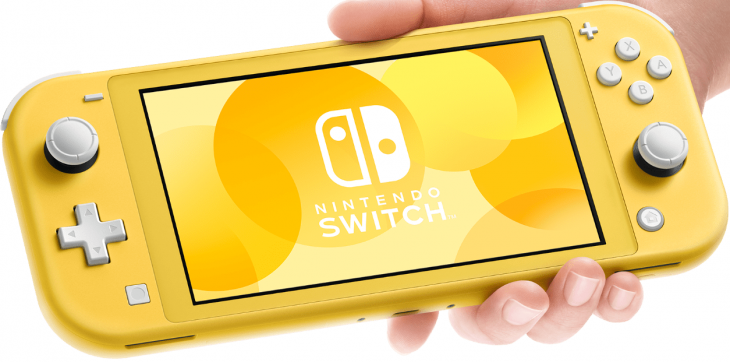 After the reveal of the Nintendo Switch Lite yesterday, Nintendo has stated that there won't be another Switch hardware release in 2019.
The Nintendo Switch Lite was one of two rumored new models of the Nintendo Switch to be in development. The Switch Lite focuses on the handheld gaming experience, bringing the overall size of the console down while maintaining game resolution, and maximising portability. The console's core models launch on September 20, 2019, while a Limited Pokemon Edition will be released on November 8, 2019.
The second rumored Switch to be in development is a pro version of the base model. This Nintendo Switch Pro is said to have upgraded hardware and more capabilities in docked mode, allowing it to compete with consoles such as the PlayStation 4 and Xbox One. This model would also target hardcore gamers, bringing more titles such as Warframe and large scale JRPGs such as Xenoblade Chronicles 2 with it. With the Nintendo Switch Lite being Nintendo's hardware push for Christmas this year, it seems likely that the Pro version has been pushed back to 2020.
Doug Bowser, President and CEO of Nintendo of America, explained in an interview how the Nintendo Switch Lite is designed to help Nintendo meet their goal of selling multiple Switch consoles to each household. The focus on portability should complement the original Switch model, and make the console more accessible for those who are always on the move.
Bowser also explained that there are no current plans to discontinue the Nintendo 3DS line of consoles. While consumers express demand for the 3DS family, he said, the consoles would remain on the market.
A recent filing with the Federal Communications Commission shows plans to upgrade the original Nintendo Switch model. Nintendo filed for a Class 2 Permission Change, which indicates the original Switch model with a new system-on-chip, for example a Nvidia Tegra processor, as well as a change of NAND Memory, which is responsible for flash storage.
These changes would also require a new CPU board, and so far no details on what these changes would allow the console to do differently have been revealed. It's been speculated that more efficient and cheaper components will be used to bring down the cost of manufacture, which could be inspired by the construction of the Nintendo Switch Lite.