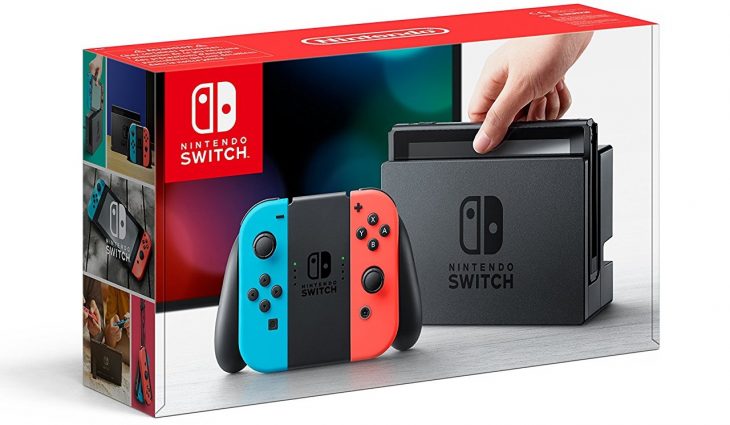 Nintendo have increased the number of Nintendo Switch consoles during the fiscal year for 2018 to 20 million.
Nintendo's original forecast for Nintendo Switch sales in the 2018 fiscal year was 14 million. However, in an interview Kyoto Shimbun Nintendo President Tatsumi Kimishima said that the company was hoping to sell 20 million Switch units over the same period. In Japan fiscal years begin in April, so this time period would be from April 2018 to April 2019.
In the same interview Kimishima said that the momentum for the Nintendo Switch has far exceeded Nintendo's expectations, and they intend to accelerate it even further throughout 2018. Nintendo has plans to further increase production of Switch units, and is asking fans to be patient as they work to avoid a repeat of last year's Switch shortage.
It's likely that sales of the Nintendo Switch will beat the forecast of 14 million given that in December Nintendo announced that 10 million units had been sold in just nine months, smashing the goal of 10 million in the console's first year on sale. If everything goes according to Nintendo's plan then 34 million Switch units will have been sold in the first two years, but it's expected that sales will exceed this.
Nintendo reported growth of 175 percent for the six months ending September 30th 2017. Growth like this will only continue of Nintendo can keep bringing out new and interesting titles for the Switch. Games such as Super Mario Odyssey and The Legend of Zelda: Breath of the Wild are the consoles blockbuster hits, and more of these are needed to bolster the lineup of great games. However, it's also important for Nintendo to continue to build up the number of third party and indie titles available on the Switch to maintain sales momentum.
Nintendo announced earlier this month that they are delaying the release of 64GB game cartridges until 2019. These cartridges would allow for larger games such as L.A Noire to be contained completely via physical media, instead of requiring a download that's larger than the console's built in memory. This delay in larger game cartridges could hinder Nintendo's sales forecast if developers can't get their games out easily.