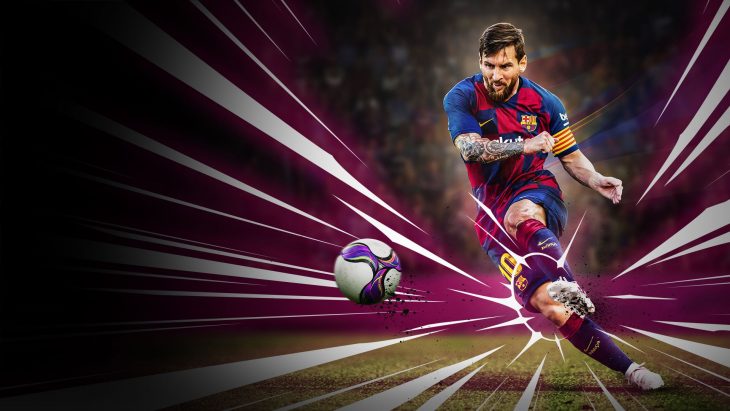 Konami has explained that their recent rebranding of Pro Evolution Soccer was motivated as part of their strategy to increase the franchise's appeal in Europe.
Konami announced that they would be changing the name of their established football game franchise, Pro Evolution Soccer, or PES, to eFootball PES 2020. While this change preserves the PES name, it also establishes the franchise in the sector that Konami is hoping to push it forward in, eSports.
In a recent interview with Gamespot Lennart Bobzien, European Brand Manager for Konami, described how the company is crossing PES over with the already existing eFootball Pro club competition.
Bobzien also commented on the secondary motivation for changing the PES brand, which is related to the franchise's reputation in Europe. He described that when the rebranding was discussed inside Konami, they made the decision to change the term used from soccer to football. With the majority of consumers in Europe using the term football instead of soccer, they wanted to have football in the brand name to better appeal to one of the largest markets in the world.
The combination of football and PES was ultimately created because Konami wanted to retain the PES name and legacy, which they felt was important. The addition of football to the franchise's name will, in Konami's eyes, enhance the game within the European market.
With the mobile version of PES 2019 now at over 200 million downloads, there's clearly a market for the franchise. However, PES has always been in the shadow of FIFA, EA's own football simulation series, which dominates the sports gaming market and regularly appears in best-selling games charts.
While EA have constantly been bringing new features to each installment of FIFA, Konami have only made slight gameplay improvements with each iteration. This year will see the addition of Volta to FIFA 20, a game mode that strongly resembles the FIFA Street series.
Konami's investment in the eFootball PES 2020, coupled with the game's aim at the eSports market, could see a shift in players who want an experience more akin to the one Konami's title is offering this year. As a result of EA's lack of clarity between FIFA's hardcore eSports audience, and the casual player audience, the series could be overtaken with this year's releases.