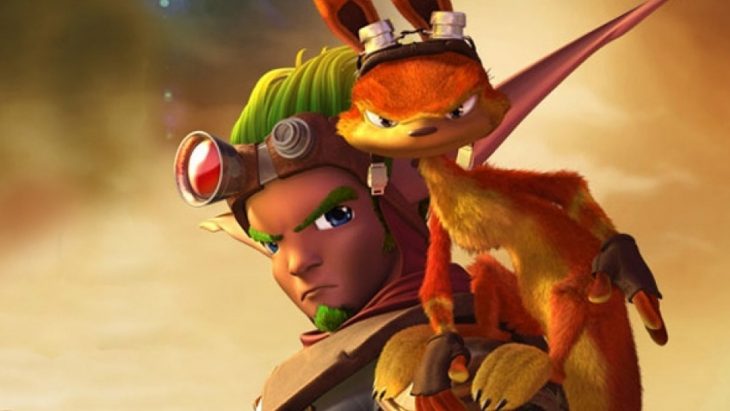 Sony has announced on the Playstation Blog that PS3 classics the Jack and Daxter Trilogy will be making their way to PS4 this year.
The Jak and Daxter trilogy, developed by Naughty Dog, is the collective of Jak and Daxter: The Precursor Legacy, Jak 2, and Jak 3. All three games will be available to purchase and play on Playstation 4 through the Playstation Store later this year. This is a nice opportunity for long time fans to relive some iconic Playstation adventures, as well as for newcomers to experience some of Playstation's greatest games for the first time.
Sony also announced that for the first time since 2005, the combat racer Jak X will be available on PS4 alongside the core story titles. They confirmed that all the game's original content will be available, however there will be no online multiplayer. With that said, they did confirm that split-screen multiplayer is returning and shall be available to all players. All games will be returning with full trophy support, as well as other PS4 features such as Shareplay.
The Jak and Daxter trilogy has already seen a HD remaster for Playstation 3 and PS Vita in 2012. This remaster, The Jak and Daxter Collection, was a remaster that also contained the core Jak and Daxter games with fully implemented trophy support. This early remaster however did not contain the combat racing game Jak X. Jak X may seems like a racing game Naughty Dog created as a way to make even more sales from Jak and Daxter fans, but they created two other competent racing games with the Crash Bandicoot, Crash Team Racing, and Crash Tag Team Racing.
Jak and Daxter were a Playstation staple throughout the PS2 era. When the PS3 launched Naughty Dog were expected to either release another game in the series, or revive Crash Bandicoot, their popular series from the original Playstation. Instead they launch a new IP in Uncharted: Drake's Fortune, which has gone on to be a huge success for the studio. However, Naughty Dog have always maintained fans of their older games, as is prevalent in the reaction to upcoming release Crash Bandicoot N.Sane Trilogy.