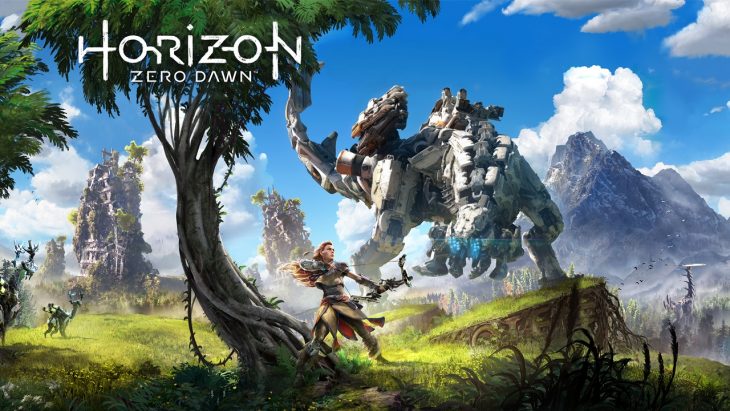 Horizon Zero Dawn has performed extremely well for Sony in its launch week, outselling what many thought was impossible competition, and it's also been recorded as Sony's biggest franchise debut. The last game to hold this title was No Man's Sky, even so it has been the biggest launch in general since Uncharted 4 A Thief's End.
Horizon Zero Dawn launched on March 1st, which is unusual because most games tend to launch on a Tuesday or Friday, as opposed to a Wednesday. However, on Friday March 3rd the Nintendo Switch launched, a huge competitor for gamer's wallets, with a launch title sharing many features of Horizon Zero Dawn, The Legend of Zelda: Breath of the Wild.
Even with the launch of a highly-anticipated new console Horizon Zero Dawn topped sales charts, leaving Switch launch titles The Legend of Zelda: Breath of the Wild and 1-2 Switch to take up second and fourth places respectively.
SuperData, a research firm, recently predicted that Horizon Zero Dawn would sell 4-6 million copies in 2017, and these initial sales figures are a good indicator that it will hit the target. Beating a well-loved franchise such as Zelda to the top selling spot is impressive for a new IP, though this must be weighed against the fact that the Nintendo Switch has only just launched, and there are far more PS4 owners out there.
Horizon Zero Dawn was developed by Guerrilla Games, best-known for the Killzone series which has been a staple Playstation exclusive since the Playstation 2. Moving from close-corridor first person shooters to massive open world role playing game seemed like a risky move to many, but the review scores seem to indicate that it's paid off for Guerrilla.
In Horizon Zero Dawn players take on the role of Aloy, an outsider in the post-post-apocalyptic world that's made up of natural life, and animal-like machines. As they progress through the story players will learn to understand this strange new world, and uncover the reason that machines have been the ones to reclaim the Earth over humanity, as well as stop the scourge of corruption spreading throughout the lands.