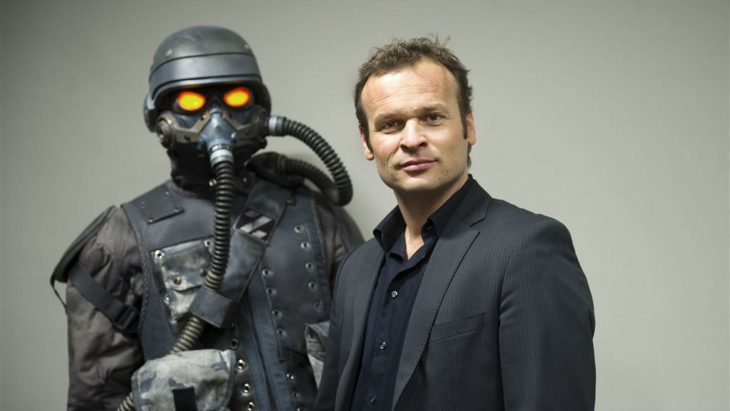 Hermen Hulst of Guerrilla Games has been appointed as Sony's new Head of Worldwide Studios.
A press release announcing the news revealed that Hulst's new role will begin immediately. Hulst will be responsible for leading and managing all game development across Sony's Worldwide Studios group, made up of 14 developers.
It seems as though Shuhei Yoshida, Sony's previous Head of Worldwide Studios, isn't out of a job just yet. In the same press release, Sony announced that Yoshida will be heading up a new Sony initiative that looks to nurture independent creators that are external to the company.
Yoshida will be reporting directly to Jim Ryan, Sony COO, whilst working on this initiative. The new area of the business aims to celebrate those independent developers that are creating unique experiences for gamers.
Ryan explained in the press release that no one is better for heading up this new ara than Yoshida. Under his leadership, the initiative will see SIE improve their relationship with those creators making the experiences that are the lifeblood of the industry, bringing many of them to PlayStation in the process.
Prior to this role with Sony, Hulst worked as Managing Director for Guerrilla Games. The studio is best known for their work on the Killzone series, and the critically-acclaimed Horizon: Zero Dawn. Hulst's role at Guerrilla Games will be taken over by Angie Smets, Jan-Bart van Beek and Michiel van der Leeuw, working together as Studio Heads.
Speaking about his new role, Hulst described how he is excited to be leading a group of such passionate creators, particularly ones who are making the best experiences available on PlayStation.
In his final words on the matter, Ryan expressed faith in Hulst, that he can deliver on the promises Sony has made to PlayStation fans. Moving forward, Worldwide Studios is going to be an important part of Sony's business, and in order to succeed in the future they will need the same quality experiences that they have been seeing so far.
WorldWide Studios is where many PlayStation 4 exclusives are made. These are the games that give consumers a reason to choose PlayStation over Xbox, and with a new generation of hardware looming just a year away, now is the time to tell consumers why they should choose PlayStation once again.