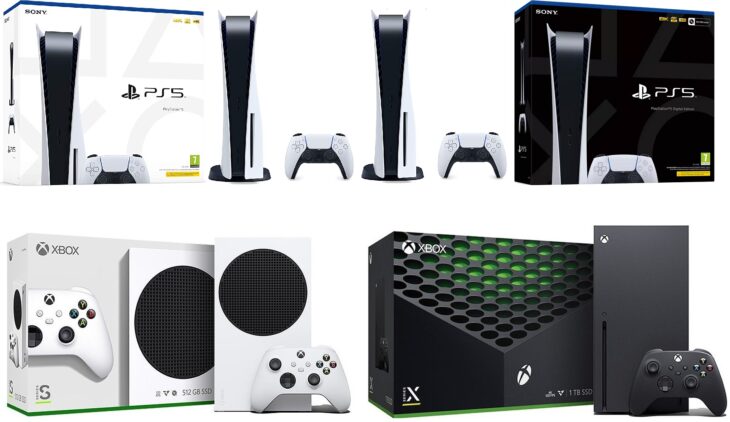 In 2020, the global console market managed to generate $53.9 billion in revenue according to Ampere Analysis, an analytics firm.
The recorded segment covering game content and services as well as hardware brought in $45.2 billion, a rise of 19 percent year-on-year. Ampere Analysis expects the segment to generate $58.6 billion over the course of 2021, demonstrating yet another increase.
Sony was the market leader in 2020 and represented 46 percent of the revenue generated. This is a slight drop from 49 percent in 2019, though they're clearly still well ahead of the competition. Microsoft's market share dropped by one percent to 23 percent of the revenue generated in 2020.
The decrease in market share for Sony and Microsoft was picked up by an increase for Nintendo. The company had just below 31 percent of the market, which is incredibly impressive given how much of the market Sony is dominating. A total of 26 million Switch consoles were sold in 2020, leading to around $7 billion being spent on Switch hardware alone in 2020.
In terms of consumer spending, 50 percent of all of it was used to buy Sony's consoles. However, Nintendo took the lead when it comes to physical game sales. This isn't too surprising given that the cartridges are more appealing for collectors and displays. The console is also still relatively new, and onwing a physical collection of every game is something many Nintendo fans are trying to achieve.
Ampere Analysis added that Nintendo's digital business saw exponential growth in 2020, so this additional growth in physical sales must almost be mirrored there.
As expected, digital content saw a lot of growth over the course of 2020. It represented 67 percent of all game spending in 2020, which is a decent rise from 59 percent in 2019. While it might be accelerated due to the pandemic, this clearly shows that consumers are shifting towards a preference for digital purchases over physical ones.
2021 will see spending habits from 2020 continue as vaccines are distributed for COVID-19 and the world returns to some sense of normality. However, what the pandemic has shown is the ease with which consumers can buy games digitally, a trend that may never reverse.