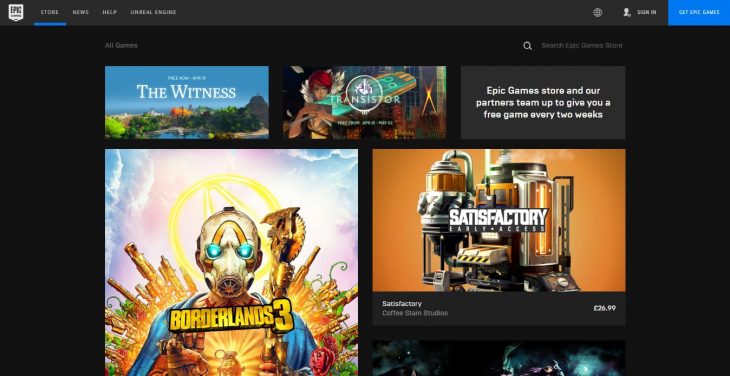 CEO of Epic Games, Tim Sweeney, has confirmed in a statement that the company will continue to sign exclusivity deals on games regardless of whether or not there are already plans for the titles to release on Steam.
In many cases with Epic Games Store exclusives, such as Metro Exodus, games have already been available for pre-order on Steam before it was announced that they will only be available on the Epic Games Store for a limited time after launch.
This news comes from a Tweet Sweeney responded to earlier in the week. The Tweet regarded the video game Observation, and the fact that it already had a Steam Store page active when it was revealed that the title would be an exclusive to the Epic Games Store for the first year.
Sweeney said that there have been a number of conversations surrounding this subject since GDC. He went on to say that regardless of previous plans and announcements with Steam, Epic Games will continue to sign and fund exclusivity deals on games with publishers and developers who are willing.
However, further down in the conversation thread on Twitter it was pointed out that Steve Allison, Epic Games Store Head, had said that he didn't want a repeat of what happened with Metro Exodus. Here Allison is referring to the fact that the game already had a Steam Store page where pre-orders were available and had been purchased.
On the subject Sweeney went on to say that this very point is what had sparked the conversation since GDC. The conclusion of this conversation was that the decision was ultimately on the publishers and developers of games to decide whether they wanted to sign a deal with Epic Games, and the company won't say no to a game if they've been approached.
During a talk at PAX East Sergey Galyonkin said that they believed the Epic Games Store would eventually rely less on PC exclusivity deals. The natural progression of the store will be to ease off of these one-to-one deals as developers naturally gravitate towards the storefront as a distribution platform.