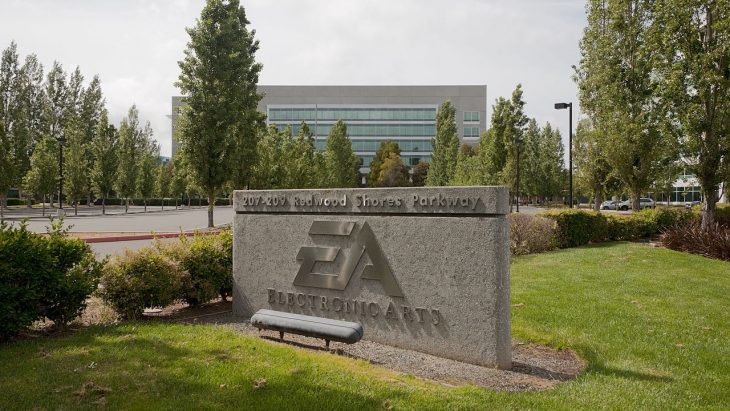 During the recent EA Play 2020 livestream event, EA confirmed that they will be bringing a total of seven games to the Nintendo Switch over the next 12 months.
EA made the announcement alongside their official reveal for Apex Legends on Nintendo Switch. The battle royale game, developed by Respawn Entertainment, is heading to Nintendo's hybrid platform in fall 2020. EA also confirmed that the game will be heading to Steam, and that crossplay between the two platforms, and others, is in the works.
Obviously today Burnout Paradise launches for Nintendo Switch, making up one of seven games that the publisher is bringing to the platform. This leaves five, as of yet, unknown games that are coming to the Switch over the course of the rest of the year.
Andrew Wilson, EA's CEO, commented that the company's data shows that many people who play their games also own a PlayStation 4 and Xbox One. The data also shows that players often prefer to play their games on these platforms, meaning that porting games can seem pointless in a small way. We'll just have to wait and see which titles EA believes will perform best on the platform.
In addition to these Nintendo Switch games, EA is also bringing The Sims 4, Titanfall 2, A Way Out, Need for Speed: Payback, Need for Speed: Most Wanted, and Dead Space 3 to Steam. This will allow those users who want to keep their gaming libraries strictly on Steam to build them up with these EA best-sellers.
As part of EA Play 2020, the new game from A Way Out developer Hazelight was officially revealed. The game is called It Takes Two, and will no doubt be just as interesting to play as A Way Out was.
New games were also revealed by Zoink Games, Lost in Random, and Final Strike Games, Rocket Arena. Finally, next-generation versions of Madden NFL 21 and FIFA 21 were confirmed, though many assumed that they would be happening anyway.
An in-progress projects segment revealed some footage from BioWare, EA Motive, and EA Dice, though the only name that was revealed was Skate, acting as the announcement for Skate 4.
The biggest highlight of the event may have been the gameplay reveal for Star Wars Squadrons. The game looks stunning, and has been built from the ground up with VR in mind, making it seem like the ultimate Star Wars VR piloting experience.