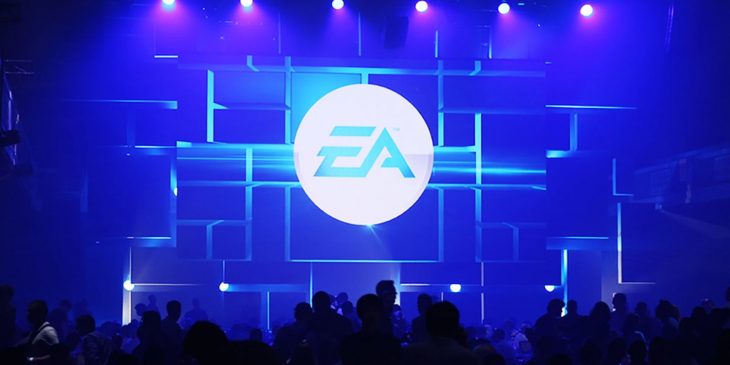 In a recent blog post EA confirmed that they will be showing off a total of eight games at E3 2017, two of which could be brand new titles we've not seen before. The official statement told fans to get ready for a first look at eight games and some surprises.
EA will be the first company to kick of the pre-E3 conferences that have become the norm for the weekend before the conference, after Bethesda saw colossal success from their first ever conference at the event during the same weekend. EA's conference kicks off at 10PM BST on June 10th, at which the publisher has confirmed they will be showing new details off for Star Wars Battlefront 2, FIFA 18, Madden NFL 18, NBA Live 18, Need for Speed Payback, and Battlefield 1.
The publisher also said that they would have new reveals at their conference, but there has been no confirmation about what these reveals could be. It's possible that EA will be discussing new DLC that hasn't been announced yet, but if this is for any of the above titles it will be for Battlefield 1. EA continues to support Titanfall 2 with free updates and expansions, so there is a chance EA will reveal something new for the game's future.
In terms of new IPs that EA may reveal, there have been rumours around new Star Wars titles in development in the same style as the scrapped project Star Wars 1313 The game told the story of Bobba Fet before he became the famous bounty hunter and featured Uncharted-like gameplay.
Bioware also recently spoke about a new IP they've been working on under EA. When Bioware first spoke about Mass Effect: Andromeda at an E3 conference, it was only to show screenshots and concept art. It's possible that EA would have them talk about the new IP this weekend given that news of it has already reached fans.
Finally, EA have also spoken in the past about breaking into the genre of games similar to Assassin's Creed and GTA 5, both of which feature incredibly detailed open worlds for players to explore. If EA has anything close to being shipped on this front this weekend, it's likely that we'll see it.