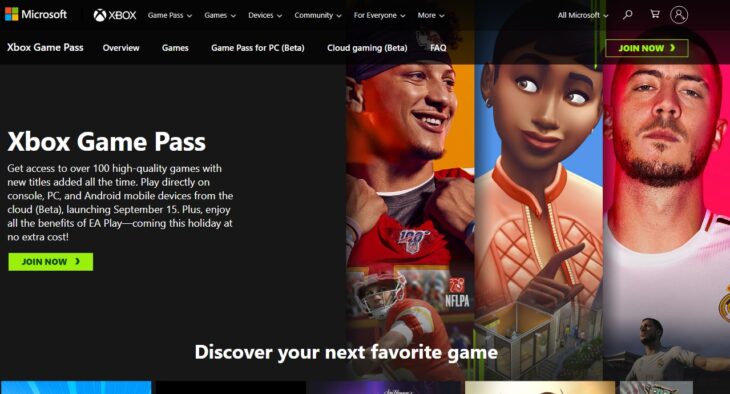 Electronic Arts and Microsoft have teamed up to enhance Game Pass. EA Play, which is Electronic Art's own subscription service, is now going to be included with all Game Pass Ultimate subscriptions, as well as Game Pass for PC, later this year. The best news is that there is no additional cost to the service for this.
The current release window is Holiday 2020, which will probably come sometime after the release of Microsoft's Xbox Series X and Series S. When EA Play is added, it will see an additional 60 games being brought to the already pretty massive roster of games on Game Pass.
Included in EA Play are some of the most popular games on the market, including FIFA 20, multiple Battlefield games, Titanfall 2, Skate, Mass Effect, Star Wars Battlefront, and The Sims franchise. Trials for new EA games such as Madden NFL 21 and FIFA 21 will also be included as part of the service.
Later this month, Game Pass comes to Android devices through Microsoft's Project xCloud streaming service. This means that EA Play will also be accessible on these devices when it's eventually added, which is unprecedented.
To top things off, all subscribers also gain access to special challenges, rewards, and discounts, which have been members-only content until now.
With the Xbox Series X and Series S being available on Xbox All Access, this new update for Game Pass presents a tantalizing offer. By paying for the new consoles monthly, consumers get a console, as well as a monthly subscription to Game Pass. Now that offer has been sweetened even more with the addition of EA Play.
As we move towards the November 10, 2020 release date for these next-gen consoles, they're looking like they offer better value for money with each passing announcement. At this point, it is actually cheaper to get a console on Xbox All Access than it is to pay for the console and subscriptions separately. This is definitely the future for Xbox consoles, but so far Sony doesn't seem to be offering anything that even comes close to this level of value.