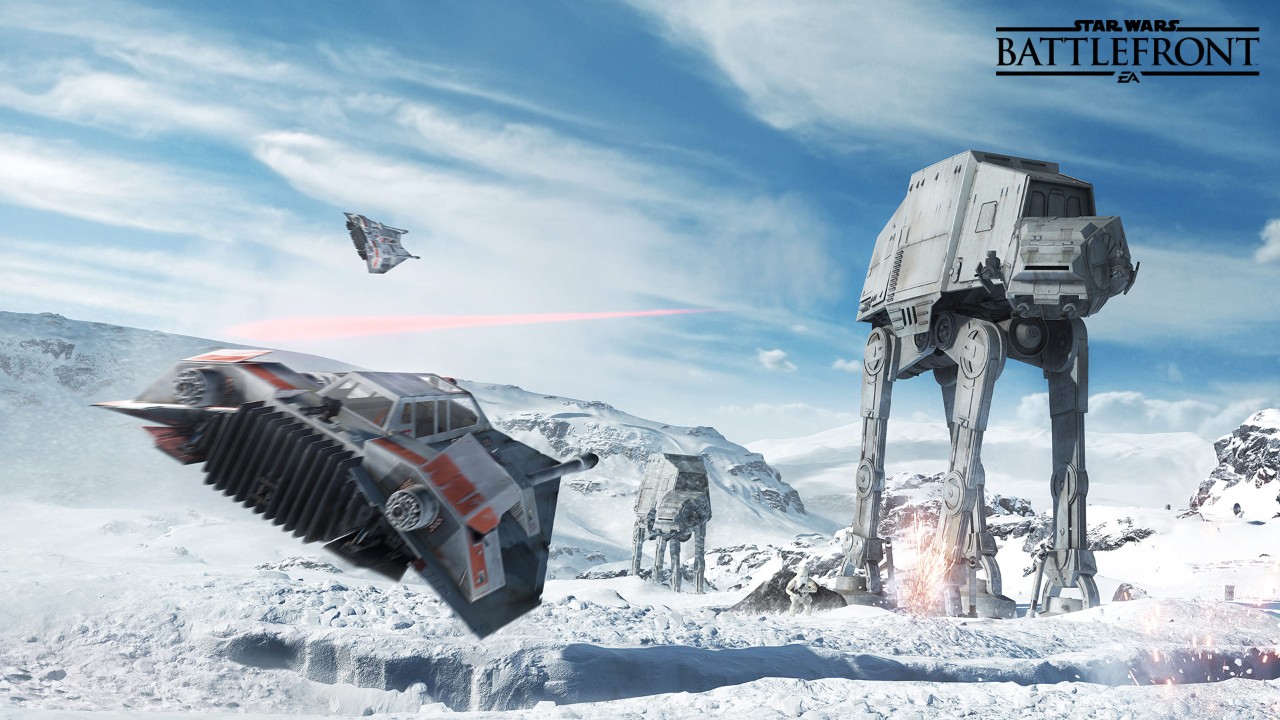 EA Games has revealed that it is considering creating more Battlefront games with DICE in the future.
Star Wars is an absolutely huge brand. Despite not having a feature film release since 2005 with Return of the Sith, Star Wars is still popular with millions of gamers across the world.
Soon the Star Wars name will continue to grow – Disney is releasing a new film in 2015 for the first time in 10 years and more films are expected to follow. It comes as no surprise that EA has practically confirmed that more Battlefront games will be created in the future.
EA's CFO Blake Jorgenson talked about the future of Battlefront at the UBS Global Technology Conference in San Francisco.
"Our goal is to make future Battlefront games as well as other style games around the Star Wars franchise, both on mobile as well as console and PC. It's a huge opportunity for us," Jorgenson mentioned at the conference.
Jorgenson also stated that EA has made a ten year deal with Disney so it sounds as if the company has a lot of freedom to create a whole range of Star Wars games, on top of Battlefront. We've already seen a large selection of new Disney Star Wars mobile games recently, but now EA will take control of the mobile space too.
The Star Wars universe is massive and there is plenty of potential for other genres of console games, and EA has good chances of putting their deal with Disney to good use.
Related Topics:
Blake Jorgensen
,
Electronic Arts
,
Star Wars: Battlefront
---