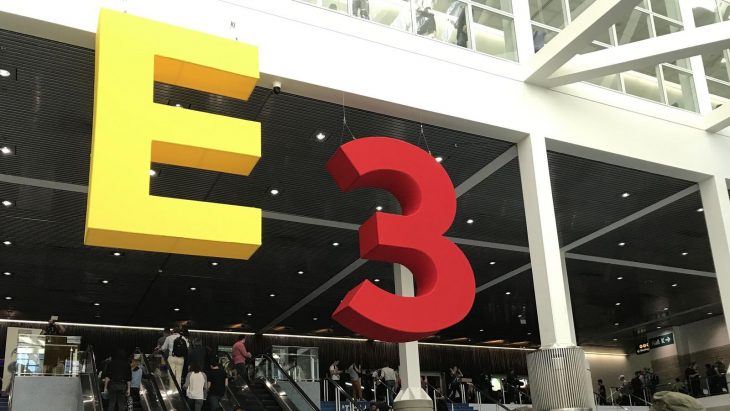 The annual E3 Expo, one of the highlights of the gaming calendar, is only a few weeks away. E3 2019 will be held at the same venue as usual, the Los Angeles Convention Centre, and will officially run from June 11 to June 13, 2019.
As more of the big companies break off from the expo itself and host separate "pre-E3" briefings and events, the key action of E3 2019 will take place over a longer period. June 8 to June 13 are the dates that game professionals will have highlighted in their calendar.
Please see below for a day-by-day breakdown of what to expect from this year's E3 and some of the headline announcements expected.
June 8: Nintendo Invitational Tournaments
Nintendo kick off the pre-E3 proceedings with one of their most iconic characters to the fore. Mario will be a key player in a day of esports tournaments that will be held in L.A. The competitions include The Super Mario Maker 2 Invitational 2019, Super Smash Bros. Ultimate World Championship 2019 3v3 tournament and the Splatoon 2 World Championship 2019.
June 8-9: EA Play Event
Electronic Arts also get into the E3 action early with an event that allows gamers to try out previously unreleased games. Rumours suggest that Star Wars: Jedi Fallen Order, Apex Legends and Battlefield V will be showcased. EA will not host a press conference as such but have set the below schedule for a livestream that will showcase numerous games in development (schedule in Pacific Time):
9:15 AM: Countdown to EA Play
9:30 AM: Star Wars Jedi: Fallen Order (Hosted by Greg Miller and Andrea Rene)
10:00 AM: Apex Legends (Hosted by Alex "Goldenboy" Mendez)
10:30 AM: Battlefield (Hosted by Julia Hardy and Adam Freeman)
11:00 AM: FIFA 20 (Hosted by Alex "Goldenboy" Mendez)
11:30 AM: Madden NFL 20 (Hosted by Adam Rank)
12:00 PM: The Sims 4 (Hosted by Andrea Rene)
June 9: Microsoft and Bethesda's Press Conferences
Microsoft's E3 press conference is scheduled for 1:00 PM Pacific Time and looks set to be one of the most keenly anticipated events at this year's E3. Xbox boss Phil Spencer has teased that Microsoft will "go big" at the conference. It has been suggested the company may even announce details of new consoles. A new iteration in the Halo series, Halo Infinite, Is also expected to feature.
Bethesda's press conference is scheduled for 5:30 PM Pacific Time. More is known about what the company won't announce than what they will. Neither the Elder Scrolls 6 or Starfield are expected to feature, but fans of Bethesda IPs will be hoping for a pleasant surprise.
June 10: Multiple Events
June the 10th is one of the busiest days at this year's E3. Highlights include press conferences from Ubisoft and Square Enix.
Ubisoft look set to discuss Ghost Recon Breakpoint, slated for release later in the year, and (somewhat hopeful) rumours have been circulating that Watch Dogs 3 and a new Splinter Cell may also be revealed. The conference is scheduled for 1:00 PM (PT).
Square Enix have not confirmed any titles for this years E3 but have promised an "exciting line up of titles" at their 6:00 PM (PT) event.
Another event scheduled for this day is the PC Gaming Show (10:00 AM). The event has partnered up with the Epic Games Store, an increasing rival to Steam, for 2019. PC gamers will hope to discover details of upcoming titles available to play on the Epic Games Store.
June 11-13: The Real E3
After all the individual conferences the E3 show floor will open and those with a ticket can enjoy the traditional E3 experience. Nintendo will somewhat gate-crash the party by broadcasting their annual Nintendo Direct presentation at 9 AM Pacific Time, June 11th. The company have promised a look at "Nintendo Switch games coming in 2019" followed by the beginning of their Treehouse livestream, which proved popular last year and will continue until the end of the conference.
Who's Missing in 2019?
Sony are surely the most notable absentee. Square Enix have taken over the press conference slot usually reserved for the PlayStation. This will likely deprive gamers of a look at upcoming Sony games, though the recent release of a trailer and launch date for Hideo Kojima's Death Stranding will be some consolation.
Google are not a traditional presence at E3, but with Google Stadia set to launch later in the year the internet giant could have used the expo to showcase the service. It seems that fans will have to wait until later in the year for a look at a service with the potential to revolutionise home gaming.
Related Topics:
E3
,
E3 2019
---