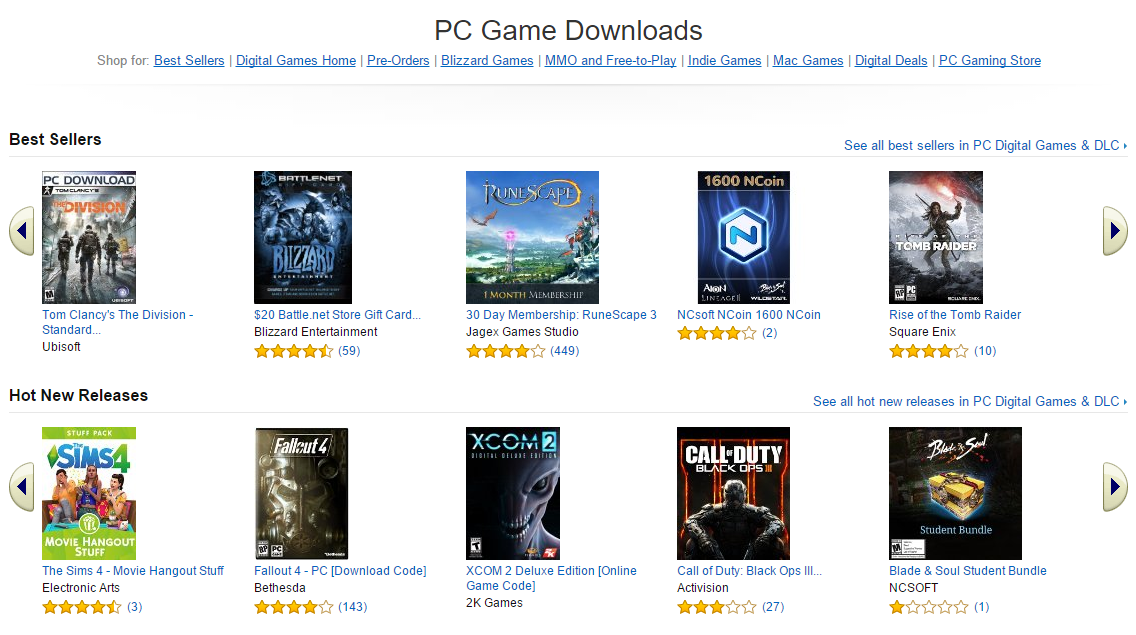 The research analyst GfK and has reported its review of statistics on the PC gaming market in the United Kingdom through MCV.
As expected, GfK has found that boxed, physical PC game sales are dropping ever more, while digital PC sales are taking precedence.
Over the course of 2015, PC gamers spent approximately £21.3 million on physical PC games in the United Kingdom, which constituted decline of 28%. In terms of numbers, this was just over one million boxed games, which was down by 36%, MCV reported.
MCV were keen to mention that digital gaming sales analysis often varies according to the supplier of the data, although firms such as Superdata, Ukie and Gfk are engaging in heightened efforts to explore the world of digital game sales.
Despite the decline of boxed PC game sales, MCV reported that digital sales revenue increased by £30 million in Britain in 2015. This included everything digital, from games to subscriptions and in-app game purchases.
The convenience of purchasing digital games is a clear factor for the rise of digital purchases, as thousands upon thousands of titles are readily available at the click of a button from services like Steam and GOG. Increasing consumer protection in the realm of digital goods will also continue to draw revenue.
Firms like EA have already reported the upcoming dominance of digital purchases in their business. Console hard drives and broadband speeds are always on the increase; therefore digital purchases will certainly become ever more popular for console gamers as is already the case for PC gamers.
Related Topics:
Digital Distribution
,
GfK Chart-Track
---