The online retailer GOG.com has decided to join its major competitor Steam in having a programme to sell early access games.
Called Games In Development, GOG's early access store will bring currently developing games to the digital retailers online storefront. Five games have been announced in the first wave of titles on offer.
GOG's press release revealed that the games will personally hand-picked and evaluated by staff to ensure that only top quality titles will be available. The early access games will be picked from whatever the current "most promising" developing games are, as well as the highest fan-requested selections from the Community Wishlist.
GOG said that taking the time to add an exclusive selection of titles to Games In Development is their way of avoiding bloating the early access shop with hundreds of games dwindling in production. They also said that they want to guarantee that all the developing games offered are worth their customer's time.
They decided to follow on from Steam's ground-breaking Early Access shop to let gamers access the highly popular games—such as DayZ, Wasteland 2 and ARK: Survival Evolved—which cultivate immense communities before development is even over.
For those who purchase a game through Games In Development, they will be safeguarded by a 14 day no-questions-asked refund policy. GOG hopes that this will allow gamers to enjoy the titles both comfortably and fairly.
Owners of a Game In Development game will get to revert back to any version of the title as its development progresses. Once its production is complete and the game is published, owners will be able to simply update to the latest version and carry on playing as usual.
The first five games in Games In Development are Starbound, Ashes of the Singularity, Project Zomboid, TerraTech and The Curious Expedition. They are available now.
For more questions, see the Games In Development FAQ.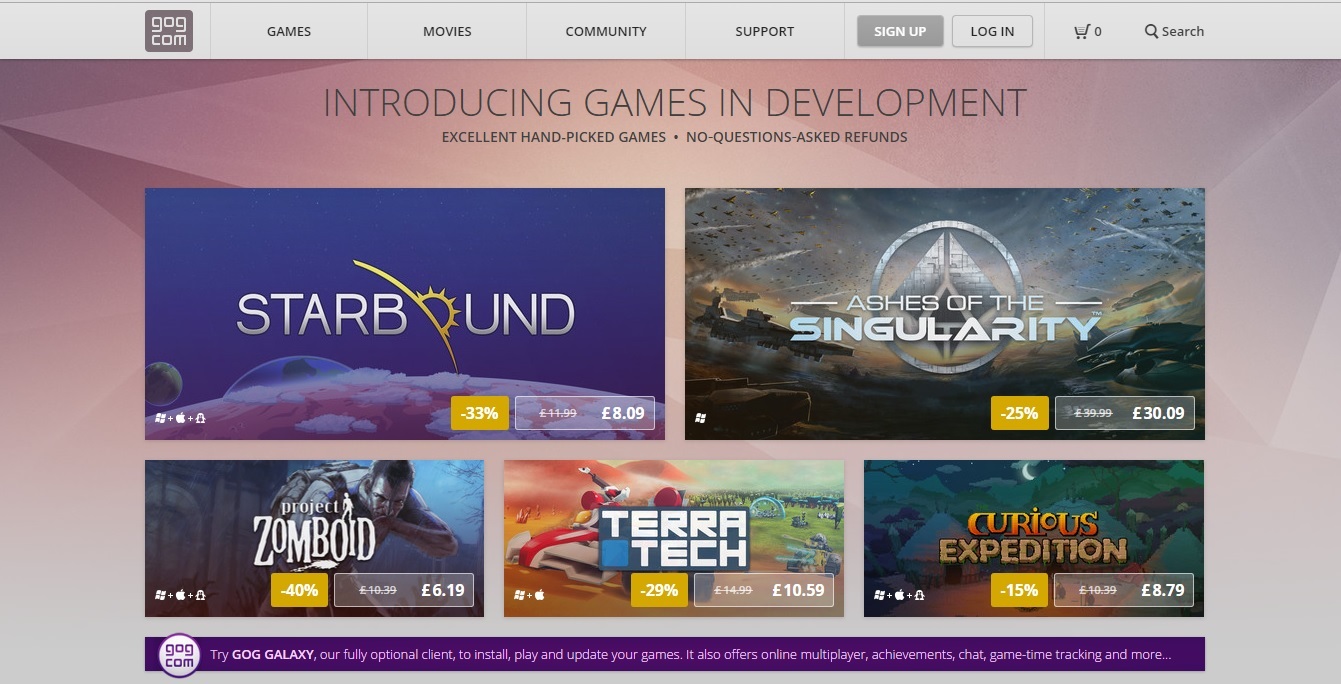 Related Topics:
GOG.com
,
GOG's Games In Development
---