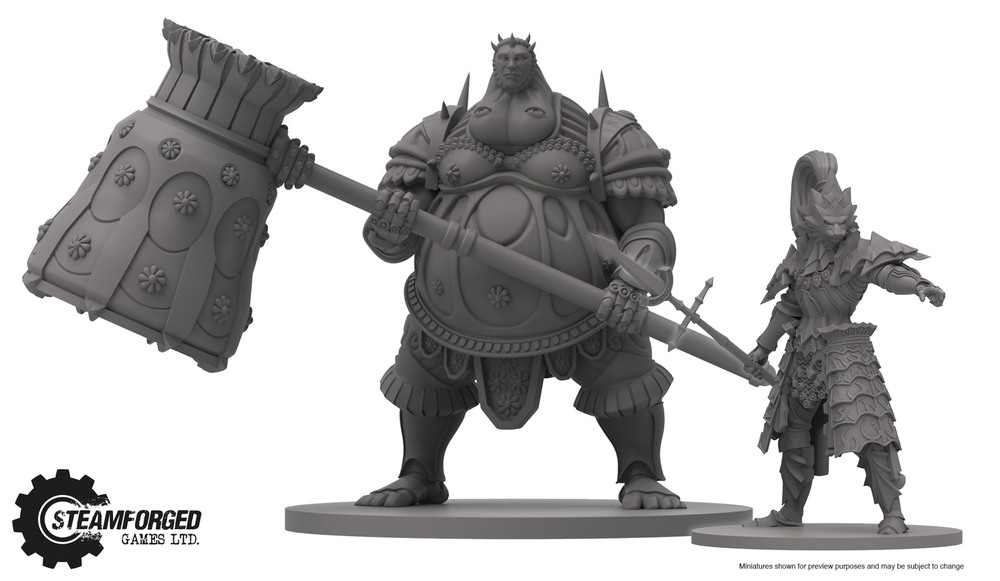 Following on from the recent release of the third game in the series, Dark Souls is set to make an entrance into the world of tabletop board games.
A Kickstarter campaign page has been opened by board game creator SteamForged Games, the creator of the medieval fantasy football board game Guild Ball. They have now announced that they are seeking funding to create a tabletop version of From Software's acclaimed action RPG, which will be created in close collaboration with Bandai Namco.
The Dark Souls board game will be designed from the ground up but will remain true to the cult series' iconic features, such as exploration, brutal combat and dark atmospheres. For between one and four players, this 'exploration miniatures game' is said to be the 'hardest board game you have ever played'.
SteamForged's Dark Souls board game will centre on what they describe as a 'fast setup, long reveal' gameplay mechanic. This will supposedly allow players to quickly jump into the game, while the game's locations are progressively built upon during play.
Much like the core console and PC games, along with subsidiary games Demon Souls and Bloodborne, the Dark Souls board game aims to create a building sense of dread as players explore environments and happen across the games' recognisable monsters and enemies. 'Deep strategic play' and 'clever management of stamina' will be crucial to survive the game.
SteamForged has currently only confirmed two characters which will appear in miniaturised model form: Dragon Slayer Ornstein and Executioner Smough, the notoriously difficult pair of bosses that featured in the first Dark Souls.
A variety of additional bosses and mini-bosses are planned to be shipped at the game's launch, providing the Kickstarter campaign is successful. An 'innovative behaviour mechanic' aims to make all encounters unique, giving the game 'near infinite replayability'.
The monetary target goal for the campaign has not yet been revealed, but the Kickstarter page will go live on April 19, 2016.
Other Souls spinoffs include mobile game Slashy Souls and an in-development Bloodborne card game.
Related Topics:
Bandai Namco
,
Dark Souls
,
Dark Souls 3
,
Dark Souls Board Game
,
FromSoftware
,
Guild Ball
,
Kickstarter
,
SteamForged Games
---