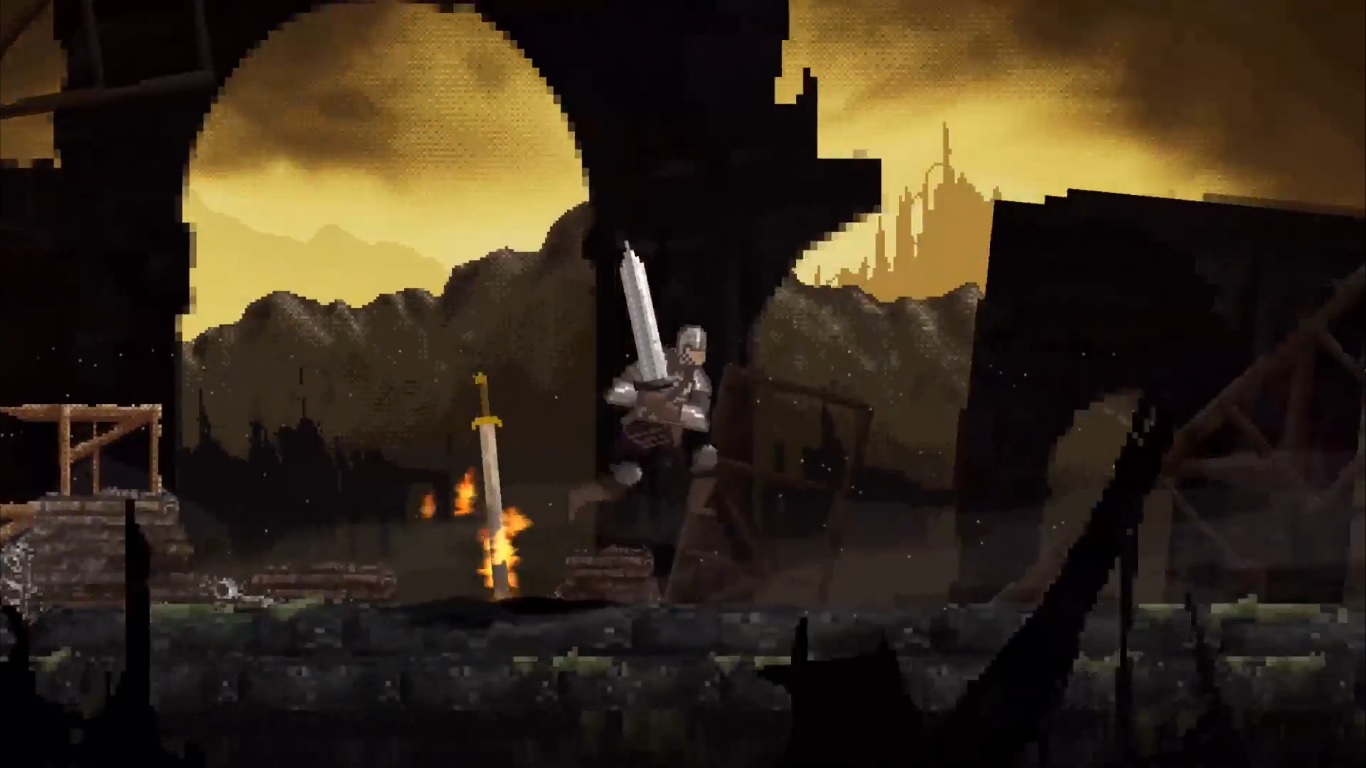 Japanese publisher Bandai Namco quietly made the decision to release a mobile-only spinoff of their cult favourite Dark Souls.
Titled Slashy Souls, the game was not in fact developed by Souls' creator From Software, and is presented by GameStop, which in effect simply means that the game is full of messages from the retailer advising players to purchase the upcoming Dark Souls 3, MCV reports.
Slashy Souls is a side-scrolling platformer style game, and tasks players with fleeing from a smokescreen that must be avoided to stay alive. With a simple moveset of tapping to slash, swiping up and down to jump and roll and holding the screen to block, the character must beat back hordes of Dark Souls' familiar enemies, such as skeletons, the Fang Boar, Gravelord Nito and Smough.
Like Bethesda's spinoff Fallout Shelter, the game features many of the main series' typical hallmarks such as hefty weapons and suits of armour, as well the ever frustrating 'You Died' screen. Unfortunately for Souls fans however, Slashy Souls has received an undeniably dismal reception in the gaming press.
Eurogamer referred to Slashy Souls as "dreadful… a brutally unfair, poorly designed gauntlet of cheap, unearned deaths." Their review of the mobile title slated the unreliable control scheme and unfair prevention of defensive melee strategy.
The review from Kotaku was equally disappointed, advising fans of the Dark Souls series to "just look away." Kotaku complained about the high prevalence of advertisements for purchasing Dark Souls 3 at GameStop, and suggested that the whole game is simply a clumsy attempted at marketing the game. Their favourite part of the game was said to be when the mobile game crashed, turning the screen pink.
Destructoid's review by Chris Carter strongly condemned Slashy Souls, calling it simply a "giant ad that disgraces the Souls name." The overall score appointed to Slashy Souls was an abominable 1/10—one of the reviewer's least favourite games of all time.
For fans of the main Dark Souls games, Dark Souls 3 will release on PS4, Xbox One and PC on 24th March 2016. Seeing as though the previous games in the series earned Metacritic scores of 89 and 91, DS3 will certainly earn better scores than this new spinoff.
Slashy Souls is out for free now for Android and iOS.
Related Topics:
Bandai Namco
,
Dark Souls
,
Dark Souls 3
,
Slashy Souls
---