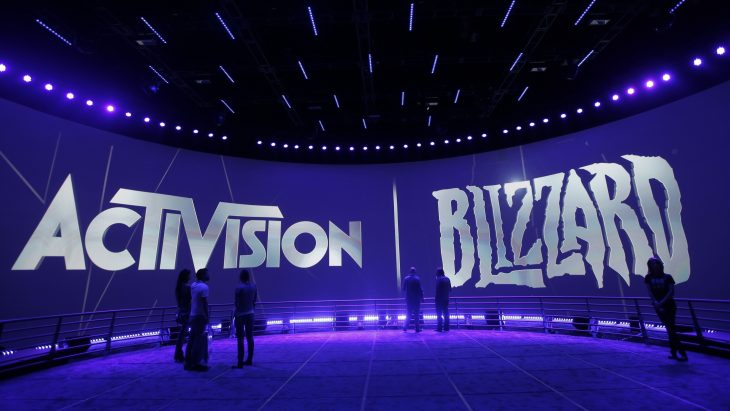 Daniel Alegre, former President of Global Retail and Shopping for Google, has been named as the new COO and President of Activision Blizzard.
Alegre's career at Google has lasted for more than 16 years. He began as Vice President, and was charged with opening Google Latin America. This was achieved in 2004, and since then he's held a number of Presidential roles within the company.
In addition to his roles at Google, Alegre has also held a number of leadership roles with BMG Music and Bertelsmann.
Alegre's new position with Activision Blizzard will start on April 7, 2020. He replaces the current President and COO of Activision Blizzard, Coddy Johnson, who will be remaining at the company in an advisory role to the CEO.
Activision Blizzard made another announcement at the same time as Alegre's new appointment. One of the company's writers, Michael Chu, will be leaving the company after working with them and writing for their games for 20 years.
Chu's career with the company started as a Quality Assurance Analyst in November 2000. This role usually consists of testing products and creating detailed reports of issues or unexpected findings during the testing procedure.
In 2004, Chu left Activision Blizzard for a role with Obsidian Entertainment, but returned a year later. Upon his return he was working as Senior Game Designer for Diablo 3 and World of Warcraft, two of the company's best known games.
Chu's most recent role at Activision Blizzard has been as Lead Writer for the popular team-based shooter Overwatch, and its upcoming sequel Overwatch 2. The first game is hugely popular with consumers around the globe, and the sequel is set to be just as loved, if not more.
Activision Blizzard has a number of core releases poised to launch alongside the next-generation of consoles. Overwatch 2 will be a killer shooter game that should be one of the best available, as long as it doesn't take too long to release.
Diablo 4, and a mobile spin-off, are also in development right now. The Diablo community are desperate for a new game, and console fans are eager to try out a new release in the series at launch, as opposed to waiting for their ported version to come around.