Country: United States
Company: Activision Blizzard
Position: President and COO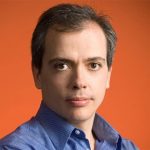 Daniel Alegre is President and COO of Activision Blizzard. He was appointed to this role in March 2020. Prior to that, Daniel Alegre has worked in Google for 16 years, the last three years as President Global Retail, Shopping and Payments at Google.
---
Profiles and Links:
---
Related News
Read all related news...