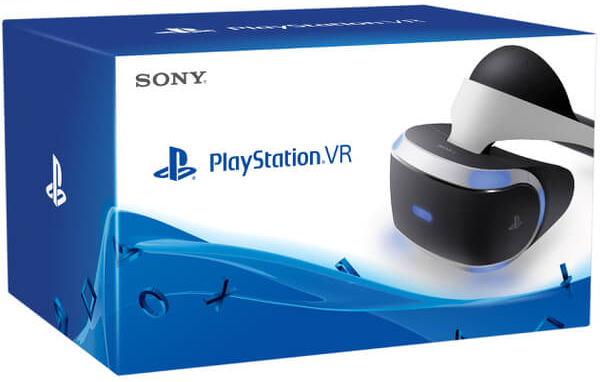 Sony's announcement this week that their virtual reality headset, PlayStation VR, will retail at $399 in the US and £349 in the UK has generated significant online dissent. Consumers have been quick to point out that the headset will not work without a PlayStation 4 Camera, which currently retails separately for $59.99/£49.99.
The PlayStation Camera is not currently a popular peripheral device, meaning that the vast majority of PlayStation VR purchasers will have to pay additional money for the device. In effect, then, PlayStation VR's true retail price for consumers in the US will be around $459 rather than $399. In the UK the true cost of the device will be pushed to almost £400.
In addition to increased price, consumers who are unaware of the need for the PlayStation Camera may get an unpleasant surprise when PlayStation VR is released in October. Those who remove their expensive new VR headset from its packaging only to discover that it won't function with only a PS4 console are unlikely to thank Sony for failing to include the camera as part of the package.
Some have gone so far as to accuse Sony of false advertising due to their pricing of PlayStation VR. There are clear commercial advantages to emphasising the low price of the device. The two major competing devices in the VR market, Facebook's Oculus Rift and the HTC Vive, are priced at $599 and $799 respectively. However, both come with additional applications including control pads and the motion sensors that perform the same function as the PlayStation Camera.
In Sony's defense, they are within their rights as a company to sell the VR headset and PlayStation 4 Camera separately. Moreover, while PlayStation VR will run on PS4 console, which retails for around £200, the HTC Vive and Oculus Rift are designed to run on high end PCs, with cutting edge technology graphics cards, and estimated pricing points above £800.
Sony has also announced on PlayStation blog that starting from March 22, 2016, they will take pre-orders for PlayStation VR Launch Bundle in the US and Canada, which in addition to standard content with VR headset, VR cables, Stereo Headphones, and PlayStation VR Demo Disc, will also include PlayStation Camera, 2 Move motion controllers, and PlayStation VR Worlds disc. The retail price of this bundle is $499.99.
Despite the necessity to adjust the initial slightly underestimated price announcement with an additional cost of a PS4 camera, PlayStation VR still appears to be the cheapest and most accessible VR device slated for release. As long as consumers are made aware of the need to purchase the PlayStation Camera for the VR device to function Sony should survive the worst of the criticism.