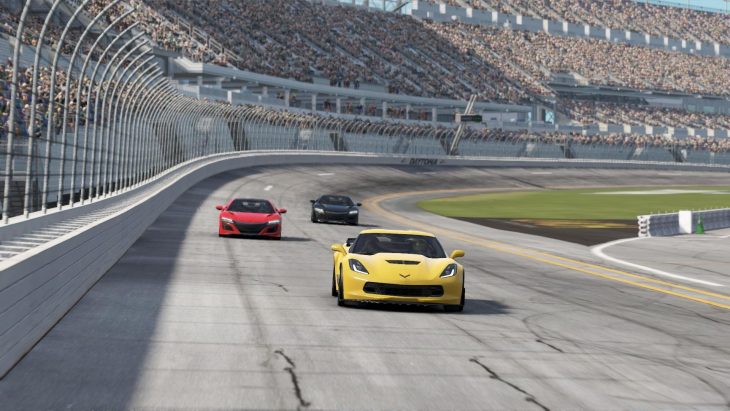 Slightly Mad Studios, developers of Project CARS, have been acquired by Codemasters for an upfront fee of $30 million.
This brings the racing prowess of the developers into the Codemasters family, who are already well-established experts in the genre. As part of the deal all 150 employees at Slightly Mad Studios will also make the transition into Codemasters.
Codemasters will pay $30/£23.2 million for Slightly Mad Studios, made up of $25 million in cash, and a further $5 million in stock. The value could be made higher because of an earnout clause based on Slightly Mad Studios' earnings before interest and tax over a three year period.
According to a spokesperson who spoke with GamesIndustry.biz, the maximum earnout would be $166 million, or about £128.9 million. Financial Analyst Liberum expects that the actual buyout will be closer to $67.9 million, or £52.6 million.
Frank Sagnier, CEO of Codemasters, says that this acquisition will create a racing genre global leader. Sagnier added that the passion and focus for quality that Slightly Mad Studios put into their work mirrors that of Codemasters, and the combination of world renowned franchises between them, coupled with the exciting projects in various development pipelines, make a formidable force.
Sagnier also explained how by bringing the studio into the Codemasters fold, the company can now reach a wider audience, and bring better quality products to them. The acquisition will also help create a much more predictable revenue stream.
Codemasters have been making virtual racing games since their inception in 1986. Slightly Mad Studios is a much younger company, established in 2009, but quickly established themselves as leaders in the racing game industry with Projects CARS, and the follow up, Project CARS 2.
One of the most attractive aspects for Codemasters when acquiring Slightly Mad Studios was the portfolio of projects in the pipeline. Currently the developers are working on Project CARS Go, a mobile game, another game based on a blockbuster hollywood franchise, rumoured to be a Fast & Furious game, and a third original IP.
The $5 million in stock that Codemasters is paying to Slightly Mad Studios will be payable upon release of the game based on a popular hollywood franchise.
In order to finance the acquisition, Codemasters will raise £20 million through new share pricing, at a price of £2.10 per share. Codemasters expect earnings per share to rise by 30 percent in the first year of ownership as a result of this acquisition, making investment far more attractive.