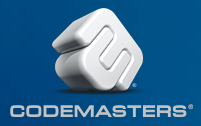 Codemasters Software Company Limited, or Codemasters (earlier known as Code Masters) is a British video game developer and publisher founded by David Darling and his brother Richard in 1986. Company's popular game brands include DiRT, GRID, Cricket and Operation Flashpoint. The company also retains the exclusive worldwide video game rights to F1.
Codemasters Birmingham Studio
6th Floor, Tricorn House
51-53 Hagley Road
Birmingham B16 8TP
United Kingdom
Codemasters Southam Studio
Lower Farm, Stoneythorpe,
Southam Warwickshire, CV47 2DL
United Kingdom
Phone: +44 (0) 1926 814132
E-mail: custservice@codemasters.com
Website: http://www.codemasters.com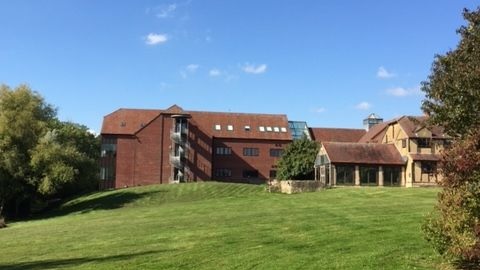 ---
Management
Frank Sagnier, Chief Executive Officer (CEO)
---
List of Codemaster's Games
4 Soccer Simulators
750cc Grand Prix
American Idol
ArchLord
Ashes Cricket 2009
ATV Simulator
Bella Sara
Big Nose Freaks Out
Big Nose the Caveman
Bliss Island
BMX Simulator
Bodycount
Brian Lara 2007 Pressure Play
Brian Lara Cricket '96
Brian Lara Cricket '99
Brian Lara International Cricket 2005
Brian Lara International Cricket 2007
Brian Lara International Cricket 2007
Bubble Bobble Revolution
Bubble Dizzy
Bullet Witch
CJ's Elephant Antics
Clive Barker's Jericho
Colin McRae Rally 04
Colin McRae Rally 2.0
Colin McRae Rally 2005
Colin McRae Rally 3
Colin McRae: Dirt
Crystal Kingdom Dizzy
Damnation
Dance Factory
Dirt 2
Dirt 3
Dirt Rally
Dirt: Showdown
Dirty Dancing: the Video Game
Dizzy Panic!
Dizzy Prince of the Yolkfolk
Dizzy – The Ultimate Cartoon Adventure
Dizzy: Down the Rapids
Dragonlogy
Emergency Mayhem
F1 2009
F1 2010
F1 2011
F1 2012
F1 2013
F1 2014
F1 2015
F1 Race Stars
F1 Race Stars: Powered Up Edition
Fantastic Dizzy
Fantasy World Dizzy
Fast Food Dizzy
FireHawk
Fuel
Ghost Hunters
Grand Prix Simulator
Grid 2
Grid Autosport
Heatseeker
Hospital Tycoon
I.G.I.-2: Covert Strike
Impossible Mission
IndiCar Series
IndyCar Series 2005
Insane
International Cricket 2010
James Pond: Codename Robocod
Jarrett & Labonte Stock Car Racing
Jonah Lomu Rugby
Kwik Snax
Maelstorm
Manchester United Soccer 2005
Micro Machines
Micro Machines 2: Turbo Tournament
Micro Machines V3
Micro Machines V4
Mike Tyson Boxing
Mike Tyson Heavyweight Boxing
MTV Music Generator 2
MTV Music Generator 3: This Is the Remix
No Fear Downhill Mountain Biking
Operation Flashpoint: Cold War Crisis
Operation Flashpoint: Dragon Rising
Operation Flashpoint: Elite
Operation Flashpoint: Red River
Overlord
Overlord II
Overlord: Dark Legend
Overlord: Fellowship of Evil
Overlord: Minions
Overlord: Raising Hell
Perimeter
Prisoners of War
Pro Race Driver
Race Driver: Create & Race
Race Driver: Grid
Rafa Nadal Tennis
Rainbow Islands Revolution
RF Online
Rise of the Argonauts
Second Sight
Sensible World of Soccer
Severance: Blade of Darkness
Soldiers: Heroes of World War II
The Excellent Dizzy Collection
The Realm Online
The Ultimate Stuntman
TOCA 2 Touring Cars
TOCA Race Driver
TOCA Race Driver 2
TOCA Race Driver 2: The Ultimate Racing Simulator
TOCA Race Driver 3
TOCA Touring Car Championship
Touring Car Challenge
Toybox Turbos
Treasure Island Dizzy
Turning Point: Fall of Liberty
Worms 4: Mayhem
You're in the Movies
---
Related News and Articles