Country: United Kingdom
Company: Codemasters
Position: CEO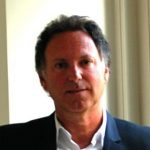 Frank Sagnier is the CEO of Codemasters. Prior to that he was the CEO of a VC-backed social gaming company, IsCool Entertainment. Mr. Sagnier has many years of experience at top executive level of various game and entertainment companies, including Electronic Arts and Warner Bros. Pictures.
---
Profiles and Links:
---
Related News
Read all related news...