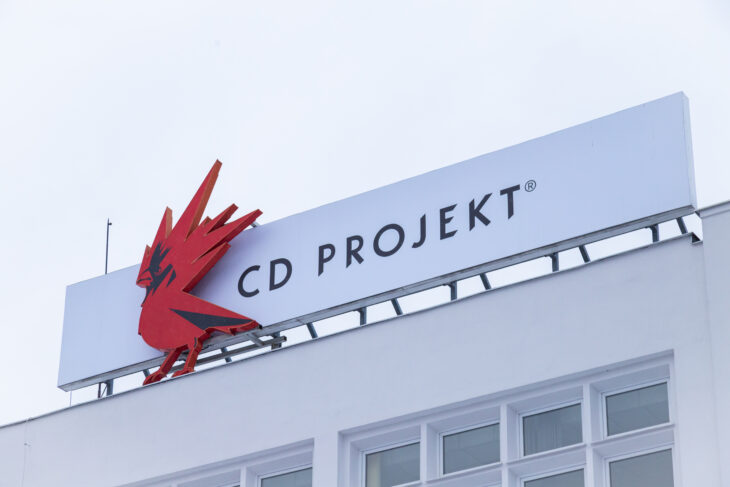 Image Editorial credit: MOZCO Mateusz Szymanski / Shutterstock.com
CD Projekt Group has reported its sales and revenue for the third quarter. Overall, the data shows some gains for the company in terms of business development, but the retail side of the business is lacking.
Total revenues for CD Projekt for the quarter were PLN 144 million ($34.7 million), which is up by 38 percent year-on-year. However, net profits fell by PLN 16.3 ($3.92 million), a drop of 30 percent year-on-year.
Piotr Nielubowicz, the company's CFO and Vice President, explained that he thought the drop in profits was due to the expense surrounding Cyberpunk 2077, both the continued work on it for the future as well as updates that are planned for it. There are also new projects within the company that are going ahead, and those have been soaking up profits too.
Another major contributor to the lack of profits is GOG.com. This is the digital storefront that the company owns and runs, and it's not been doing too well of late. Even though this quarter sway games like Myst, older Star Trek titles, and Psychonauts 2, revenues from the platform eked up by a mere 3 percent year-on-year to PLN 41.8 million ($10.1 million).
Simultaneously, however, GOG.com posted a loss of PLN 4.75 million ($1.14 million), compared to the PLN 130,000 ($31,000) increase that it saw for the same quarter in 2020.
For the year-to-date, GOG.com has posted net losses of PLN 9.21 million ($2.21 million), which is far higher than the year-to-date for the third quarter last year which stood at PLN 5.7 million ($1.37 million).
CD Projekt was also keen, as you'd expect, to discuss the release windows for current-gen versions of both Cyberpunk 2077 and The Witcher 3: Wild Hunt. Cyberpunk 2077 for Xbox Series X/S and PS5 is expected in Q1 2022, while The Witcher 3: Wild Hunt's updated versions should be coming out in the second quarter.
The company also discussed The Molasses Flood, the developer that the company recently acquired. There's a new title in the works that CD Projekt insists is exciting. However, the general view of CD Projekt right now is that it needs to keep its head down, work on a game until it's finished, and then release it without all the terrible bugs and industry-changing issues that Cyberpunk 2077 had at launch.