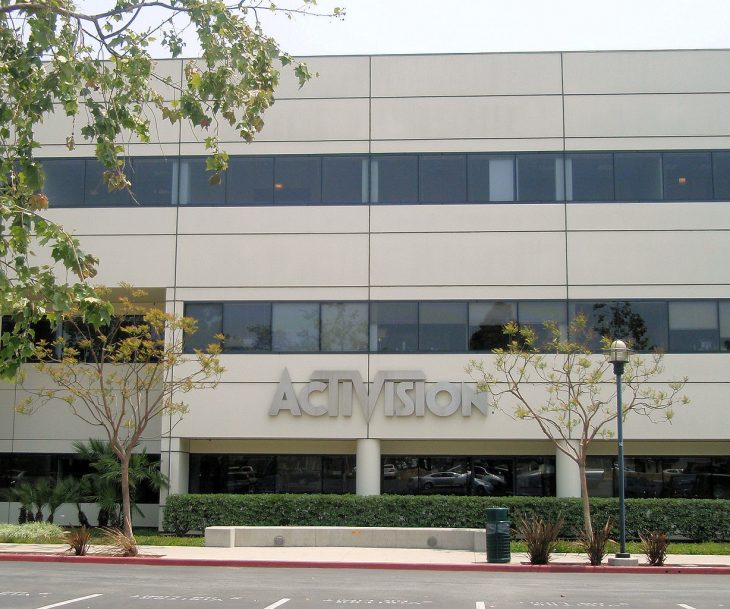 Activision Blizzard have reported financial results that break their predictions for Q1 2018. Revenues have increased by 13.8 percent year-on-year to £1.45 billion.
The success of Activision Blizzard's first quarter is being attributed to the success of Call of Duty: WW2. The game has generated £230.3 million in revenue, with £67.9 million of that being profit. The company's operating margin has been pushed by the digital sales generated by Call of Duty: WW2 in particular.
Activision Blizzard also revealed that the Call of Duty: Black Ops sub brand has had 200 million players over its lifetime. Those players have played the games for around 15 billion hours altogether, showing a healthy fanbase for a very specific set of games. This data gave Treyarch a huge advantage according to COO Collister Johnson.
Johnson went on to say that the 15 billion hours of gameplay have given Treyarch the opportunity to see where players are engaged with the series. He says that Call of Duty: Black Ops 4 build upon these areas. This is a tease relating to the recent rumours that the next Black Ops game has no single player campaign, an area that was arguably the core experience to all fans of the series.
Speaking about multiplayer Johnson said that Activision Blizzard have total confidence in Treyarch as a developer because of their experience in the first person shooter genre. He added that Treyarch know what they're doing when it comes to multiplayer innovations such as Zombies mode, which is now a staple for all Call of Duty titles. This is also a tease, but this time about the rumours of the next Black Ops game having a battle royale multiplayer mode.
Finally Johnson says that a significant step has been taken to improve the experience for PC fans of Call of Duty games. He confirms that Call of Duty: Black Ops 4 will see a number of new features rolling out, some of which will be revealed very soon. This is a further tease regarding the battle royale rumours, but could indicate even more new features coming to the series.
The interview with Johnson ends with news of a Call of Duty: Black Ops 4 reveal event taking place on May 17th 2018. During the event more details will be revealed and questions from the community finally answered.