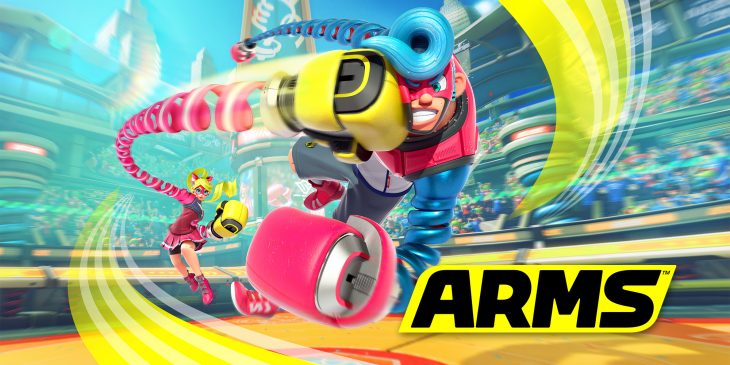 Nintendo has just released their earnings report for the period ending June 30, 2017. The data showed that ARMS, a Nintendo Switch exclusive, has sold 1.18 million units so far worldwide. Considering this is a new IP it's quite an impressive result.
The data showed more happy news for Nintendo involving Mario Kart 8 Deluxe. After a strong launch earlier this year in April the game has now reached 3.54 million units sold worldwide. The Legend of Zelda: Breath of the Wild continues to sell well, adding 1.16 million units over this last period to bring the total units sold to 3.92 million. The total Switch software sales for the same period amounted to 8.13 million units, including bundled games and digital sales.
The Nintendo Switch itself sold almost 2 million more units over the time period, with 1.97 million recorded sales reported. This brings the total Switch sales close to 5 million units sold at 4.7 million units shifted since the consoles launch in March. The 3DS also continues to sell well with 950,000 units selling during this time.
This week another highly anticipated title launched for the Nintendo Switch, Splatoon 2. The game is available as both a console bundle and individual unit digitally and physically. In Japan alone over the first three days after launch the game sold over 670,000 units, showing how desperate Switch users are not only for good new games, but great new games. The console bundles were soon hard to come by as many fans purchased them in order to get their hands on a Switch.
When the Nintendo Switch first launched Nintendo had to increase the number of consoles they expected to sell in the first year to 10 million due to sheer popularity. After increasing manufacturing orders more consoles have been available, but even these are selling out fast once retailers announce to customers that they have more stock.
Nintendo has now just about reached the halfway mark for the number of Switches they wanted to sell in the first year with nine months still to go. If these sales continue for the next year then Nintendo will easily reach their sales target for the console, without even accounting for increased sales from the Holiday season and seasonal bundles.