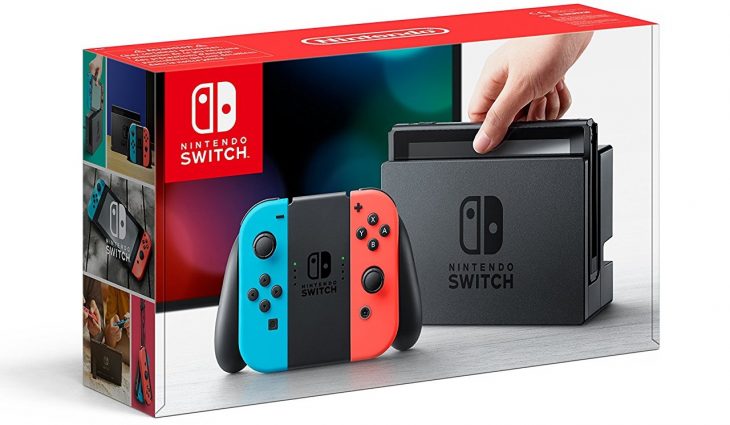 In an interview with Ars Technica Nintendo Senior Director of Corporate Communications, Charlie Scibetta, addressed the issue of recent stock shortages for Nintendo products, including the Switch and NES Mini.
When the Nintendo Switch launched earlier this year it sold 2.7 million units within the first month, and a further 10 million units are predicted to be sold by the end of the fiscal year. A similar situation occurred with the NES Mini, a smaller version of the original NES bundled with 30 titles, which ran out of stock almost as fast as the Switch. For some consumers this appears to be so common with Nintendo products, including an iteration of the 3DS, that it looks like a pattern.
Scibetta apologised for the shortage of Switch stock, saying that the company is working as hard as they can to try to meet demand, adding that the problem they have is a nice one but they'd much rather be able to provide the products customers are demanding and keep them coming. This backs up a comment from Reggie Fils-Aime in 2007 when he replied to the comment that Nintendo intentionally held back stock of Wii consoles because they met the year's sales target, in which he said there was no plan to store Wiis in a warehouse until the next year.
Following these issues Nintendo have improved their manufacturing pipeline to ensure more consoles will be available soon, particularly because the Switch's major weakness in the market has been pointed out as being availability.
Scibetta went on to say that with the NES Mini the company could have done a better job of making it clear that it was a limited run, not intended to be on sale for longer than the launch stock levels allowed. The Nintendo Online service available on the Switch allows players to access the same classic games each month, in an effort from Nintendo to give players more of the retro games they want.
The Nintendo Switch has been the boost the company needed after lull they experienced with the Wii U. However, as industry analysts have said before, if Nintendo can't keep up with the demand for the console then it will fall short of their sales estimations.