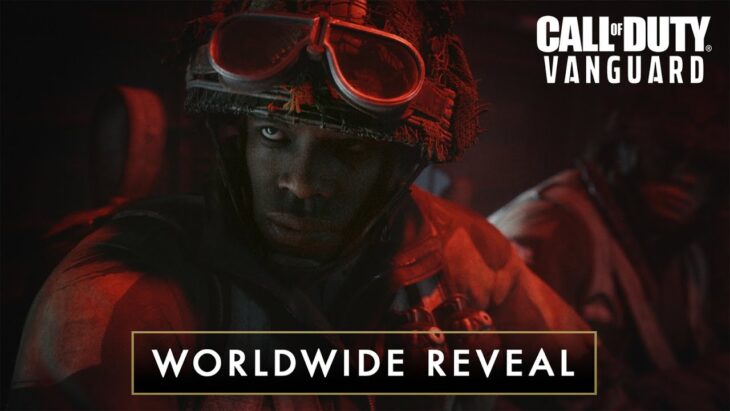 Publisher Activision has claimed that removing all of its branding from the recent initial trailer for Call of Duty: Vanguard was a creative choice. The video launched last week, introducing many to the first official look at where the franchise is heading this year.
However, this video contained no mention of Activision, which is highly unusual. Instead, the video began with a "Call of Duty presents" title card followed by "a Sledgehammer Games Production" in a separate title card. While this makes sense since Sledgehammer Games is the developer working on this year's entry, it's still very unusual for Activision to be mentioned nowhere.
Of course, the lack of Activision branding didn't slide under the radar of almost every press outlet. Many believe that the publisher is trying to distance the brand from the current lawsuit that it's facing. The lawsuit is thought by many may harm all of Activision's brands.
In a statement on Twitter, the company explained that the lack of Activision branding was a creative choice. It added that it reflects how Call of Duty: Vanguard represents the franchise from this year forwards.
At face value, it sounds like Activision will be staying out of the Call of Duty scene, allowing Sledgehammer Games to be the face of the brand in the lead-up to release and with all post-launch content. This is always the outward-facing impression, but those with knowledge of the industry understand that Activision will obviously stay in control and is always working behind the scenes to maximize sales.
It's almost certain that the real reason Activision has stepped back from being in the spotlight on such a prominent brand is to distance for now both itself and the lawsuit it's facing from Call of Duty.
Activision's initial response to the lawsuit, which among other things houses allegations of sexual harassment, was to call them unfounded, distorted, and inaccurate. Since then, more have come to light to support these claims, forcing the publisher to change tact and accept responsibility for what seems to be a company-wide issue. Whether it affects the sales of Call of Duty: Vanguard remains to be seen.