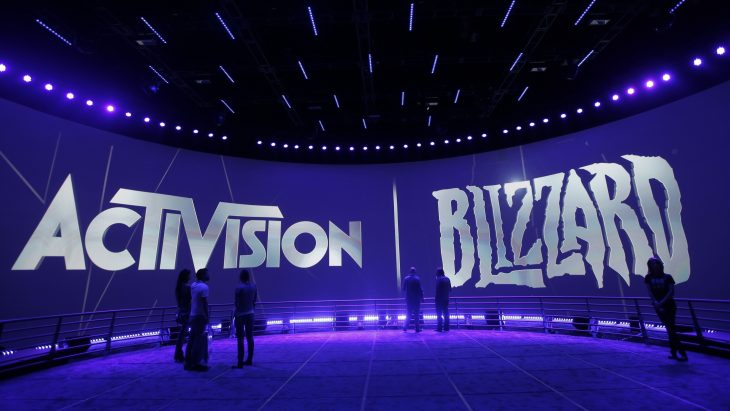 Activision Blizzard has reported their first financial results since the start of the coronavirus (COVID-19) pandemic. So far it looks like the situation has had a positive effect.
For the quarter ending on the 31st of March 2020, the company reported that net revenues had dropped by 2 percent year-on-year to $1.79 billion. However, the total amount of money that consumers have spent on their products, without deferring revenue that is required by GAAP, was up at $1.52 billion, a rise of 21 percent year-on-year.
In a statement the publisher explained that they had exceeded their expectations for this first quarter. The key, they say, was titles such as Call of Duty: Warzone performing much better than expected. Other key franchises, such as World of Warcraft, also continued to perform well, in some cases this was also unexpected. These trends have been attributed to people looking for connection with others while locked in at home.
The company also reported a quarter earnings per share of $0.65, up by 12 percent year-on-year.
The company explained that every single employee has been working from home since the middle of March. They added that all the costs associated with testing them and family members have been taken care of.
As a result of their better-than-expected financials, Activision Blizzard has raised their full year outlook to $6.8 billion from $6.45 billion. They also raised their expectations for earnings per share to $2.22 from $1.85.
Apparently these outlooks take into account a potential negative impact from the coronavirus pandemic. The numbers are strong enough that they should hold even with economic and other issues presenting themselves.
The company is very certain that game delays will not be an issue for them. They're sure that all of their key content for the rest of the year is in a place where it will still release on time, even with the current roadblock of working from home.
Activision Blizzard also reported that monthly active users were up to 407 million, an increase of 18 percent year-on-year. Most of this was generated by Activision's properties, with the March release of Call of Duty: Warzone being a massive contributor. So far the game has 60 million players, more than any Call of Duty game in the same period of time to date.
During a more recent earnings call following this report, Daniel Alegre, the company's new President and Chief Operating Officer, outlined that the next Call of Duty game is on track for release later this year. There are also two new games based on current IPs on the way.