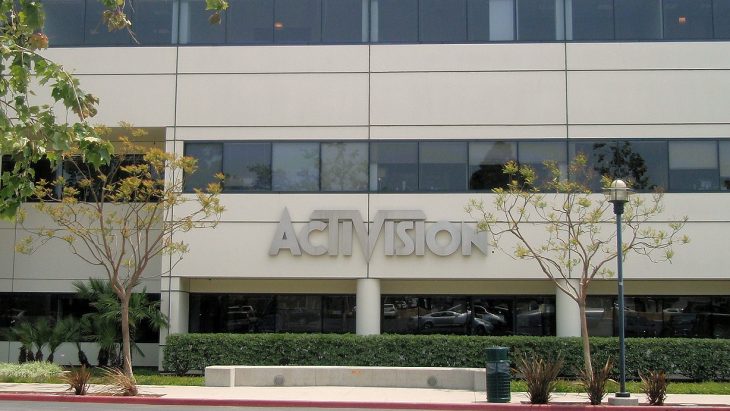 Activision Blizzard revealed in their earnings report that the company's revenue from in-game net bookings, a term that includes items such as loot boxes, DLC sales, and in-App purchases for mobile games, reached $4 billion in 2017.
$1 billion in in-game net bookings was generated in the final quarter alone. This is an astounding amount of revenue coming from items that largely have no effect on a player's ability to beat others in player vs player titles.
Daniel Ahmad, an analyst, explained on Twitter that $2 billion of the annual revenue for Activision Blizzard was generated by the company's mobile subsidiary, King. The company is best known for operating the colossal mobile hit Candy Crush. The other $2 billion in in-game net bookings revenue came from console and PC titles such as Destiny 2 and Hearthstone, though the latter also generates revenue from its mobile release.
On PC and console Call of Duty: WW2 is likely to contribute a large amount of revenue from microtransactions. The game uses Call of Duty Points, which can be used to earn new cosmetic items. Activision also recently released the first major DLC for the title, Resistance, which is bound to have purchased by most players.
Overwatch, another hugely popular Activision Blizzard title, gives players the option to buy in-game currency to purchase loot boxes, which can earn a number of items including new skins for heroes.
The long-running World of Warcraft has perhaps one of the most substantial in-game currencies in games, since it's been around for so long. In World of Warcraft players can purchase new mounts and other cosmetic items, some of which are only available for a limited time, by purchasing in-game currency.
Other publishers are also generating huge amounts of revenue from microtransactions other than Activision Blizzard however. While EA might have seen some bad press surrounding the loot boxes in Star Wars Battlefront 2, they still reported $787 million in 'live services' in 2017.
Take-Two Interactive also reported new record highs in 'recurrent consumer spending' from both GTA Online and NBA 2K18. Company CEO Strauss Zelnick even went as far as calling GTA Online the gift that keeps on giving in relation to the money the game's microtransactions generate.
It seems as though while the majority of gamers detest what microtransactions do to a game, locking content behind a paywall on top of the initial buy-in price, many are still willing to pay the extra price to access this content.