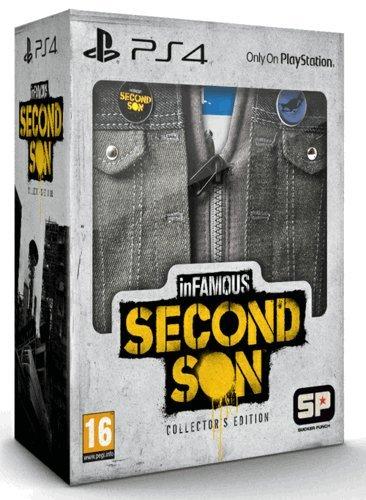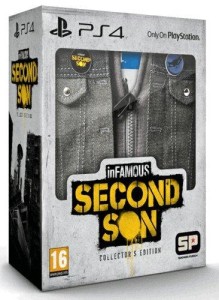 Publisher: Sony
Game Series: Infamous
Platforms: PS4
Edition: Standard, Special, and Collectors
Release Date: 21/03/2014
Age Restriction

: 16+
Barcode:
Language: English, French, German, Italian, Spanish, Dutch, Polish, Russian, Turkish. Subtitles only: Danish, Finish, Norwegian, Swedish.
Average Wholesale Prices

: For Annual Members only. Register to get access.
Selling Potential

: 3/10
The collectors edition includes the following items:
inFAMOUS: Second Son Full Game PS4
Bonus DLC: Cole's Legacy Legendary Vest
Delsin Jacket Material Game Case & Delsin Rowe replica beanie hat
inFAMOUS: Second Son Collectable Coin, Bottle Opener, Badges
---
Find Suppliers
For Annual Membership registered members. Please

Sign Up

or Register.
Related:
---