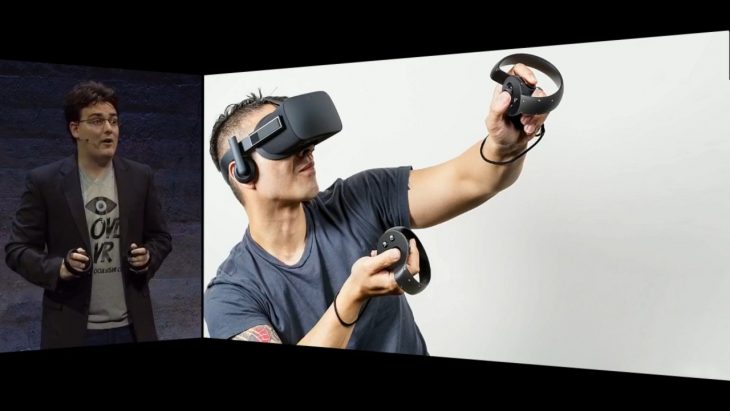 Earlier this year a judge awarded software company ZeniMax Media $500 million against Oculus, owned by Facebook, and a number of its executives for using ZeniMax's VR technology and copyrights illegally. Oculus must fight another proposed injunction that seeks to prevent the sale of any software or hardware derived of ZeniMax technology, or inflict a 20 percent royalty to ZeniMax for a ten year period.
ZeniMax made their statement proposing the injunction to US District Judge Ed Kinkeade of the Southern District of Texas earlier this week. ZeniMax also made another request for $500 million more in lawyer fees, and false designation damages.
ZeniMax Media told the judge that the jury verdict which awarded them $500 million previously showed that Oculus had taken ZeniMax VR technology while under an NDA, using it to create a company that would not exist without ZeniMax.
The company made it clear that they had received no money for their investment in the technology Oculus went on to use, despite it being ZeniMax efforts that proved the value of VR technology long before Oculus was established. Finally, ZeniMax argued that the $500 million awarded to them by the jury's decision is an 'insensitive' and 'insufficient' amount to keep Oculus from infringing further. They cited a statement from Facebook COO Sheryl Sandberg as evidence, in which she said that the amount awarded to ZeniMax was immaterial to the company's financials.
Oculus responded by telling the judge that there is no way ZeniMax can show their ongoing suffering as a result of the Oculus Rift, since ZeniMax don't offer a competing VR product of their own. Oculus argued that the previous trial saw this as evidence that ZeniMax would suffer zero monetary losses as a result, and stated that the NDA breaches were years ago and no longer ongoing. Oculus also argued against the previous jury ruling, telling the judge that this was based purely on speculated earnings from a VR product ZeniMax aren't currently manufacturing.
The judge, after hearing from both parties, told ZeniMax that they needed to be more specific in the pieces of code that infringe on their NDA if they want to move forward with court proceedings. .He urged the two companies to reach a settlement instead of dragging the matter through a trial. He said that any ruling from a trial would come down hard on one of the parties, a far more harmful outcome than a sum of money.
Related Topics:
Oculus
,
Zenimax Media
---