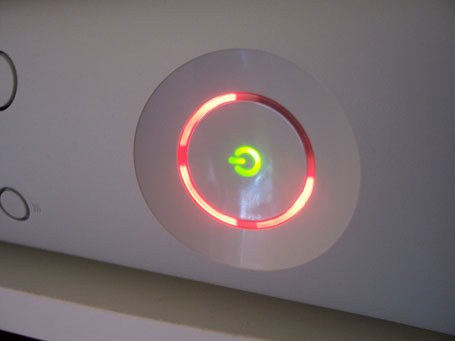 The Red Ring of Death was the plague that nearly ended Xbox. Those three red lights on the front of the Xbox 360 were feared by all owners of the console. These were the signals of the console's failure that almost lead to the actual failure of Microsoft's entire Xbox venture.
Speaking with IGN, the former Xbox executive Peter Moore said that Xbox would have failed as a brand and product had they not undertaken a $1.15bn project to fix the faulty consoles afflicted by the Red Ring of Death, which is a general hardware failure of multiple components of the Xbox 360.
Describing the initial outbreak of the RRoD issue as "sickening" Peter Moore said that "we were seeing failure rates and starting to get reports through customer service. This was a thing where we couldn't actually figure out what was going on."
"I remember going to Robbie Bach, my boss, and saying, I think we could have a billion dollar problem here," he said. Moore recalls going to Xbox head Steve Ballmer to say that they had to fix the problems, or else the Xbox brand would die.
His plan involved sending the customer a prepaid empty box for them to send their console back to Xbox through FedEx, so it could get either repaired or replaced. It was vital the service was through FedEx to ensure the quickness of the repairs.
"I calculated with my finance team – $1.15bn, right out there. I always remember $240m of that was FedEx. I am trembling sat in front of Steve, who I love to death, but he can be an intimidating human being. Steve said, 'okay, talk me through this,'" Moore said.
"I said, 'if we don't do this, this brand is dead, we've got to take them all back, and we've got to do this in a first class way,' because when you take a console away from a gamer, and you're going to spend three weeks fixing it."
Moore credits Ballmer's rapid response to spending the vast $1.15bn on fixing the faulty consoles with saving Xbox, allowing them to go on to produce the Xbox One and allowing the brand's value to become "worth three or four times" the amount it did at the time.
The Red Ring of Death became front page news when it disturbed the gaming experiences of thousands upon thousands of gamers. But luckily the console remained a powerhouse through the fast thinking of Moore, Ballmer and the other executives at Xbox.