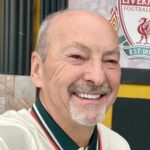 Peter Moore is currently SVP and GM of Sports and Live Entertainment for Unity Technologies. Prior to that, he was the CEO of Liverpool Football Club starting from 2017. Peter Moore was the Chief Competition Officer at Electronic Arts (EA) from 2012 to 2017. Previously he was Chief Operating Officer (COO) at EA. He was promoted to this position on 4 August 2011, from the Head of EA Sports, the sports division at Electronic Arts. Peter Moore joined Electronic Arts on 17 July 2007, moving from the position of Vice-President of Interactive Entertainment Business at Microsoft.
Peter Moore was born in 1955 in Liverpool, United Kingdom, and is a big fan of Liverpool FC.
---
Profiles and Links:
---
Related News
Read all related news...