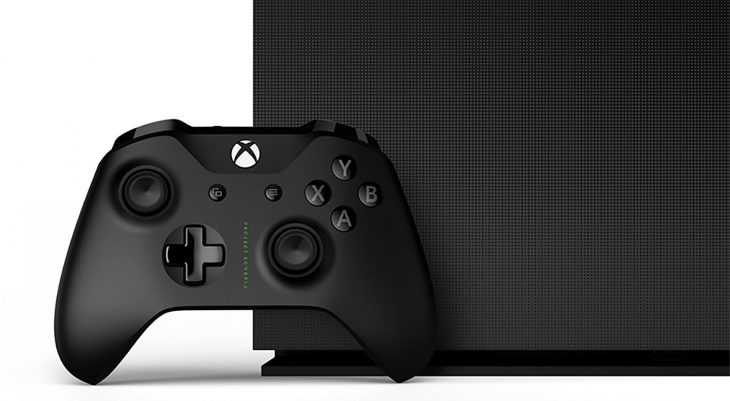 Windows Central have reported that that the Xbox One X, Microsoft's latest console, has passed Sony's Playstation 4 Pro on Amazon's 2017 Best Sellers list, both on Amazon US and Amazon UK, in a number of days after being made available for pre-order.
The Xbox One X is what Microsoft is calling a 'monster console'. The console is designed to be as powerful as computers built for gaming, and when it launches will be the most powerful console on the market, proving to be more powerful than some custom PC builds. The console will feature 4K gaming and enhance a growing list of titles to make them look, sound, and play even better.
Sources close to Windows Central report that stock of the Xbox One X has already sold out in a number of retailers, though this could be due to limited stock numbers as was the case with the Nintendo Switch.
According to Daniel Ahmad, a Niko Partners Analyst, the Xbox One X is already setting the right pace to outsell the Playstation 4 Pro in terms of sales on Amazon in 2017. This is quite impressive taking into account that the Playstation 4 Pro has been available for the entire year, while the Xbox One X has been available for pre-order for only a few days.
Successful sales on Amazon is usually a good indicator for the sales other retailers are experiencing. This is the first time during the product lifecycle of the Playstation 4 that an Xbox console has been able to outpace the competition, and can only be an indicator of great things to come for Microsoft.
At Gamescom this week Microsoft announced three new console bundles. Two were a Minecraft Xbox One S bundle and Middle-Earth Shadow of War Xbox One S bundle. However, Microsoft also announced an Xbox One X Project Scorpio Edition, which is named and themed after the codename for the Xbox One X.